Mother's Day is the perfect occasion to celebrate the amazing women in your life who have poured into you! It's an opportunity to show your gratitude and appreciation for all the sacrifices and hard work she's put in. Wondering how to plan a Mother's Day brunch? We threw SUCH a fun event with our close loved ones to celebrate the moms in our life!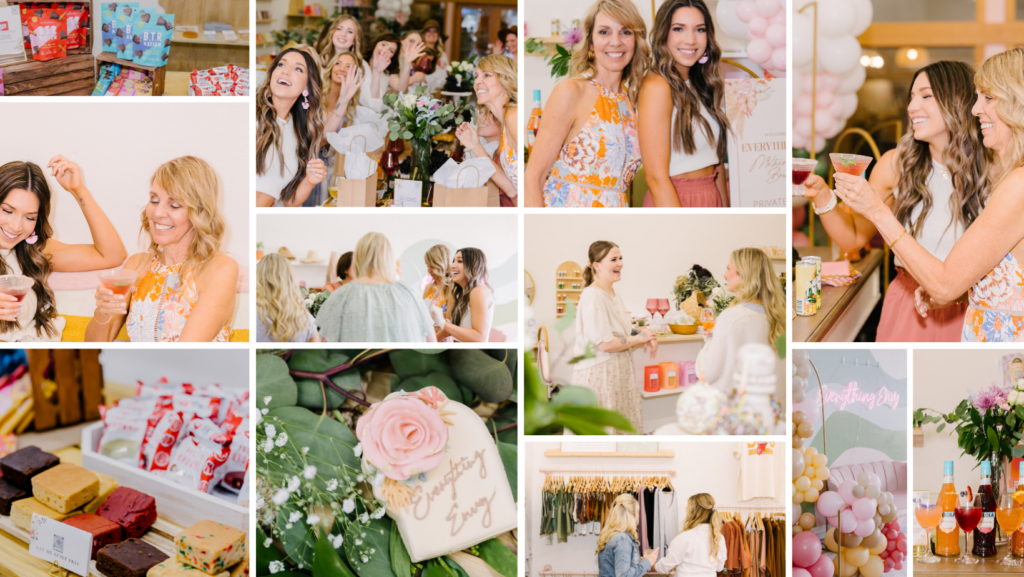 As a mother-daughter-owned business, this holiday is extra special to us, so we were SO happy to throw our very own Mother's Day event! Planning an event for this special day is a great way to create lasting memories and make your mother feel loved and appreciated.
Btw, everything we used for this party is linked on our Amazon storefront, so it's easy for you to find!!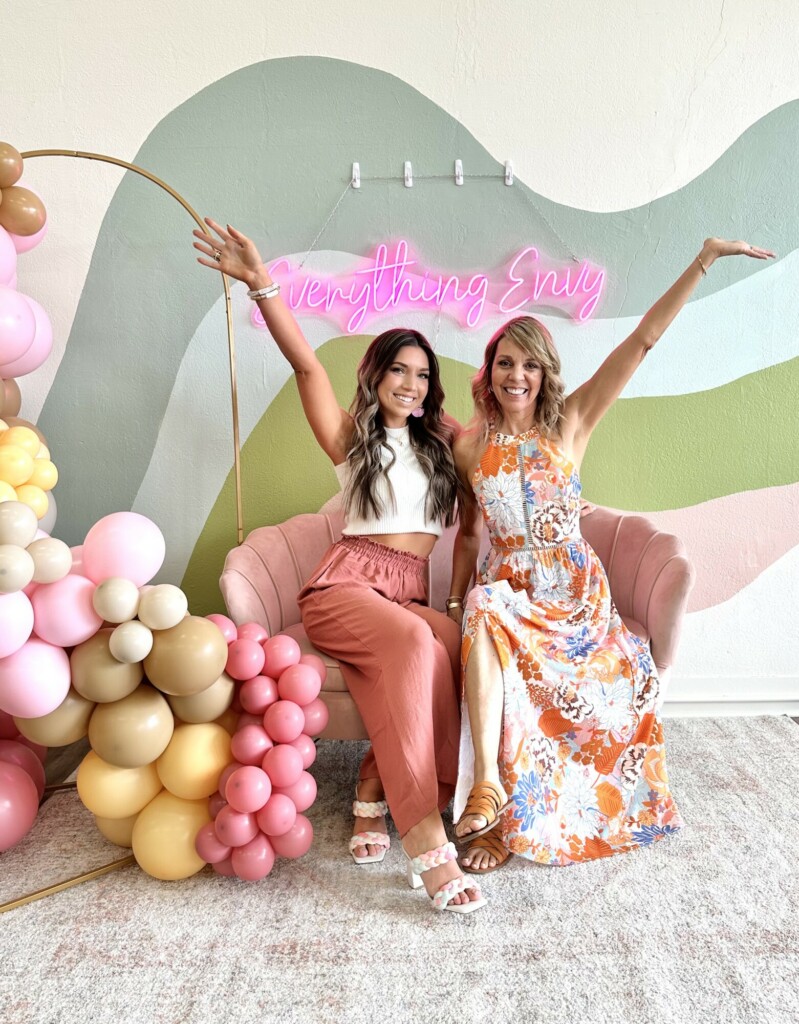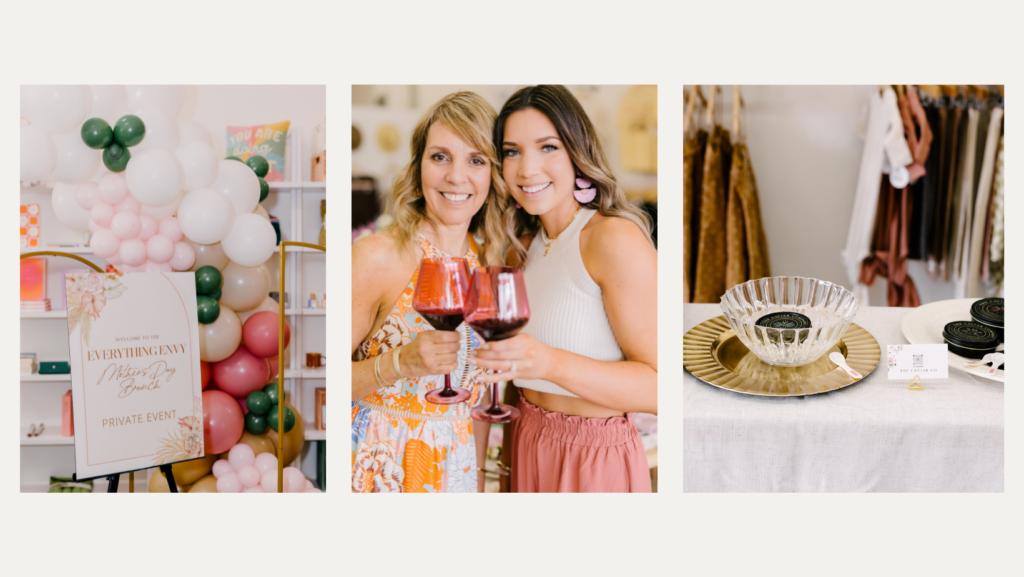 First: Find a cute venue!
We rented out Indy Jo, a really cute local shop. It was the perfect space with fun colors, natural light, and enough room for an easy flow!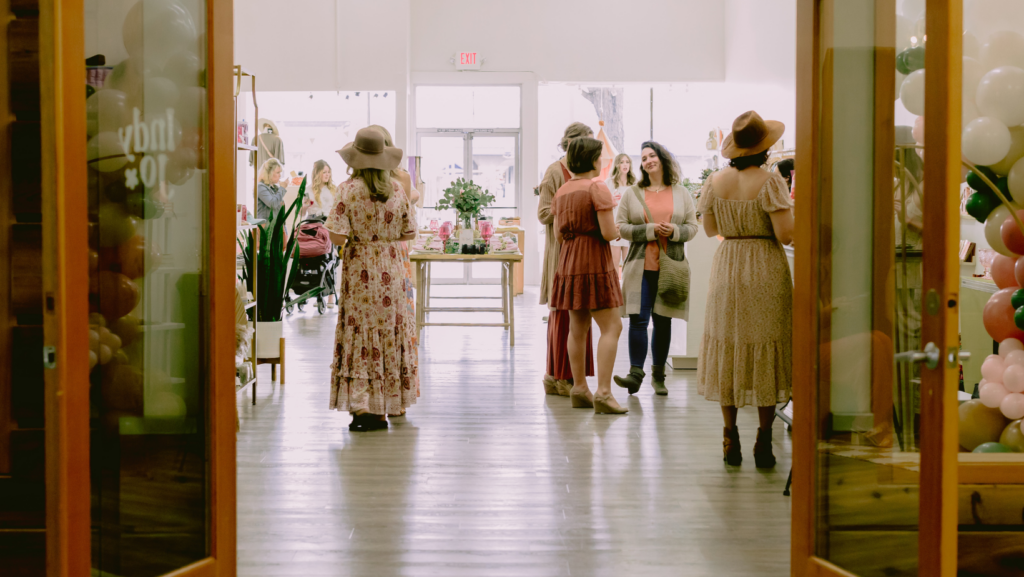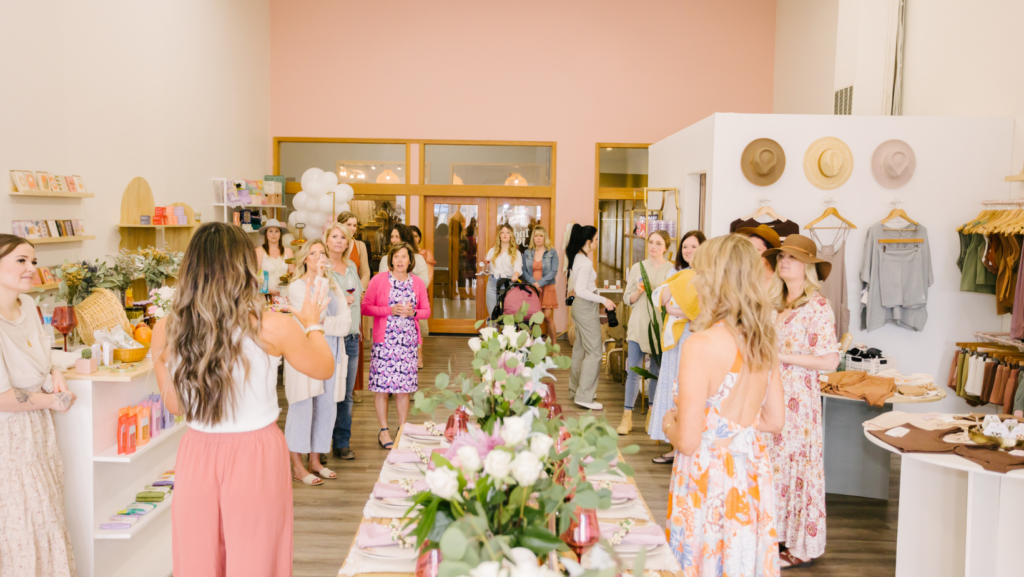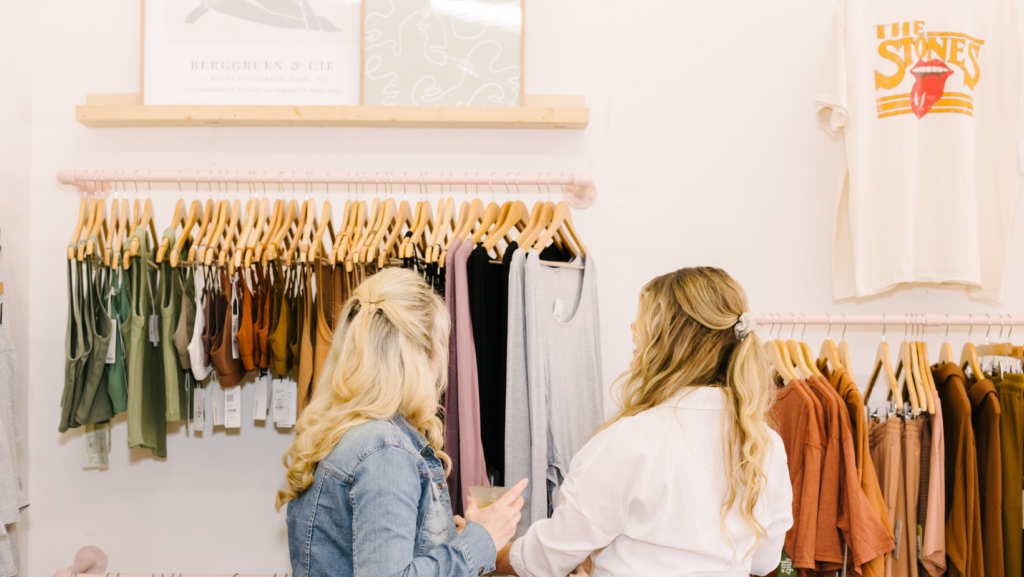 Mother's Day Party Snacks
Plan a variety of finger foods, desserts, and refreshments that cater to different dietary preferences! A lot of the amazing snacks we served are linked on our Amazon storefront!
BTR Nation was perfect to accommodate all our guests!
Our guests enjoyed their heart-shaped superfood chocolate truffles that are so decadent and have 0g added sugar (naturally sweetened with just dates and nuts!)
They also make delicious protein bars (Margaret's new fave!) that are plant-based, and filled with tons of superfood ingredients!
Use the code EVERYTHINGENVY for 20% off BTR Nation!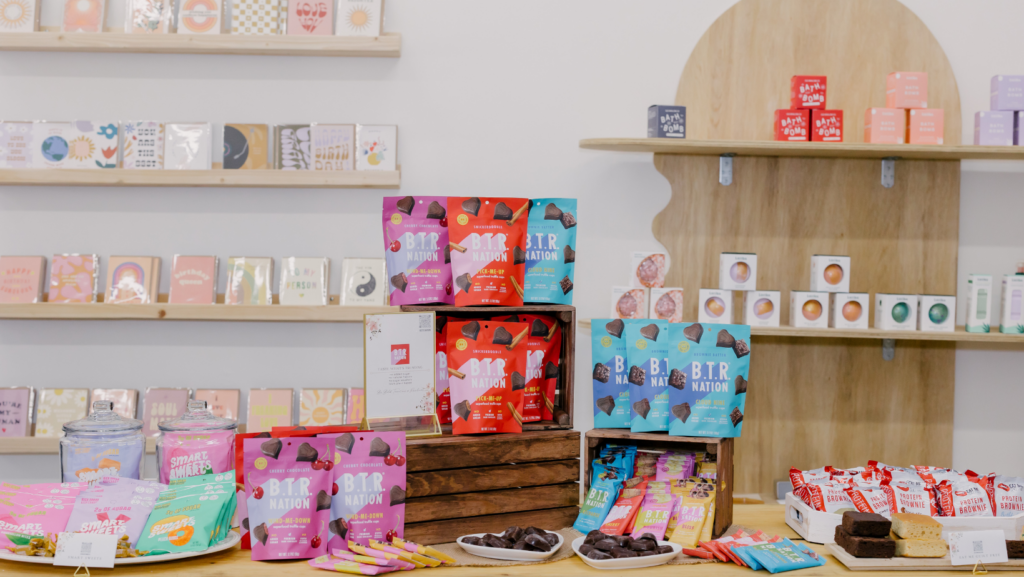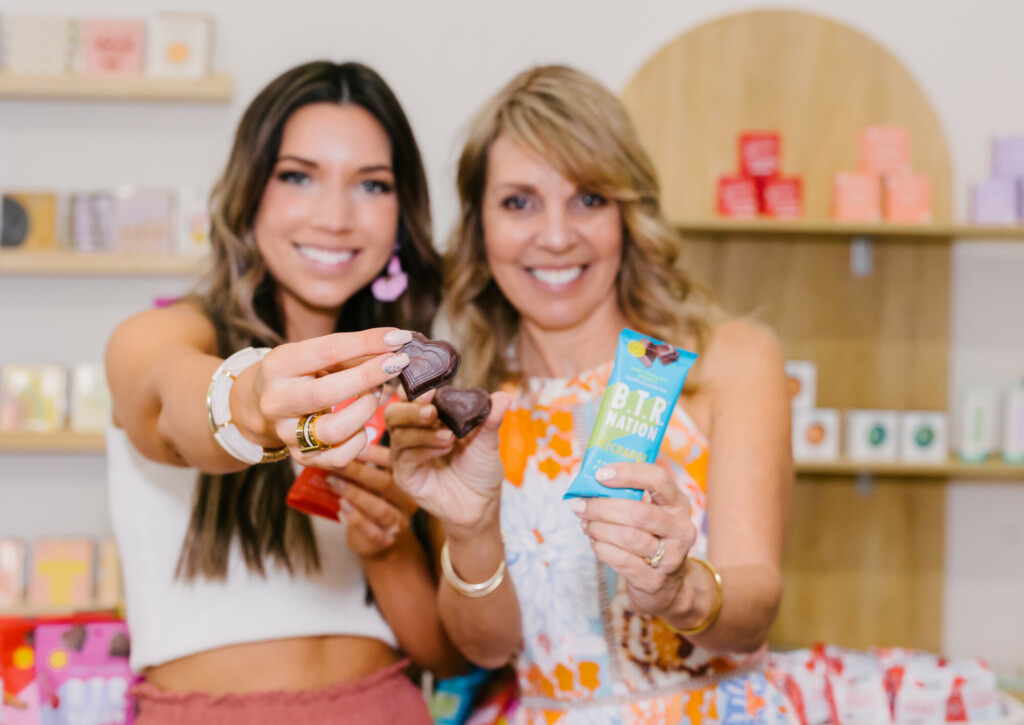 These beautifully branded cookies were made by Lolly's Home Kitchen!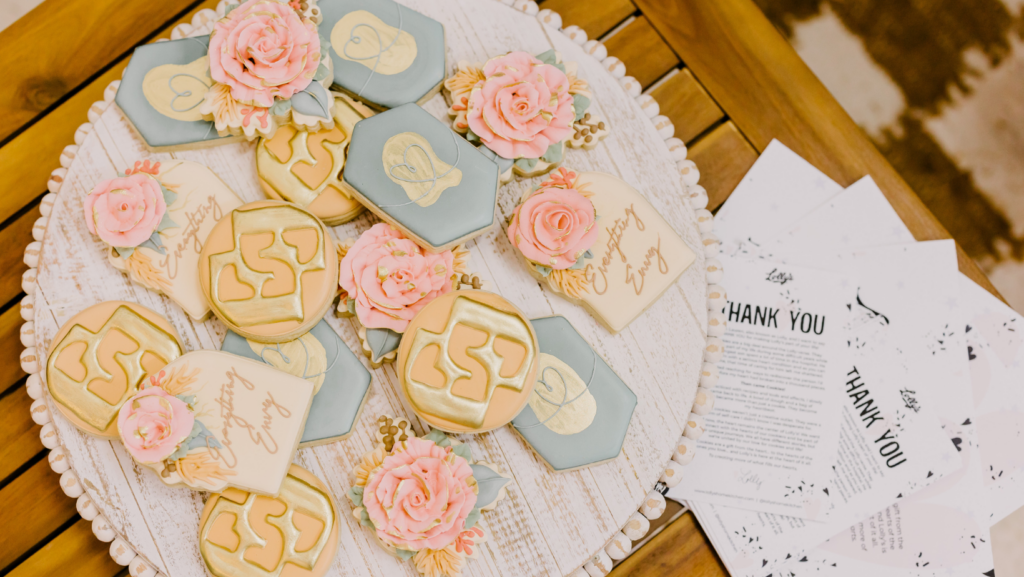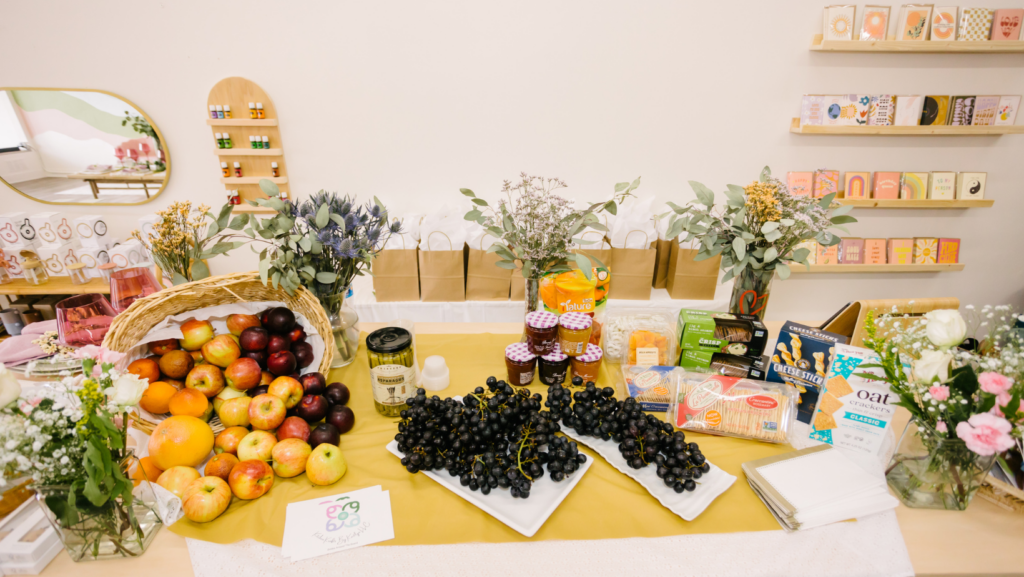 Cute Mother's Day Drinks
Our friend Alannah was an amazing bartender! She made the yummiest mocktails and cocktails for everyone. POPPI, Delola, and Fauxmosa were the BEST drinks to have at our party, everyone loved them!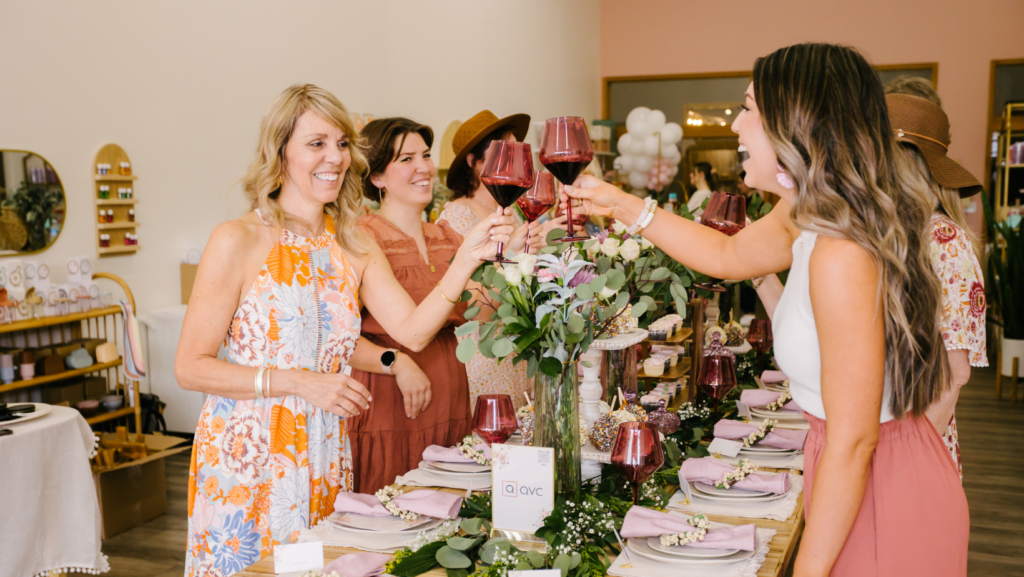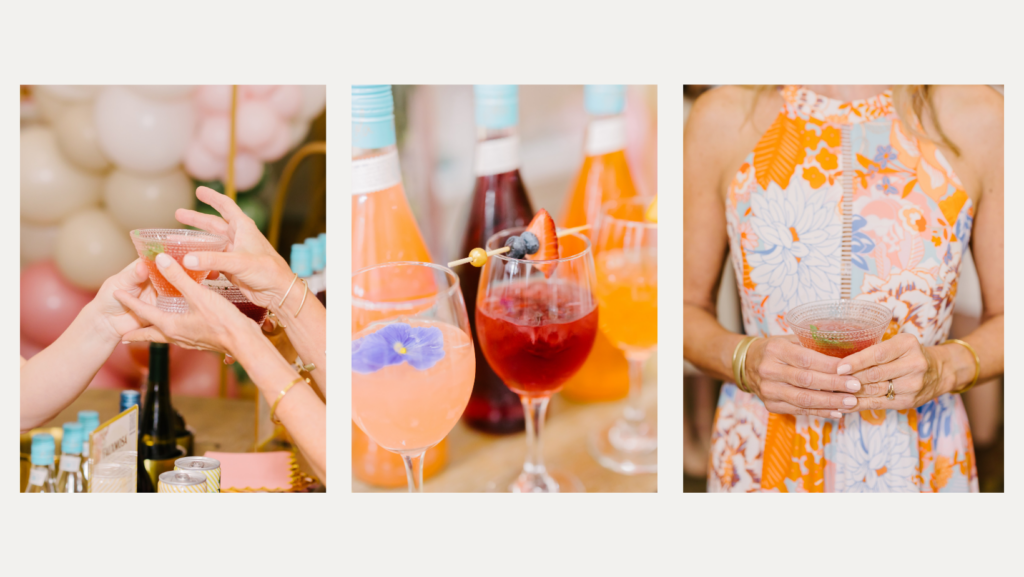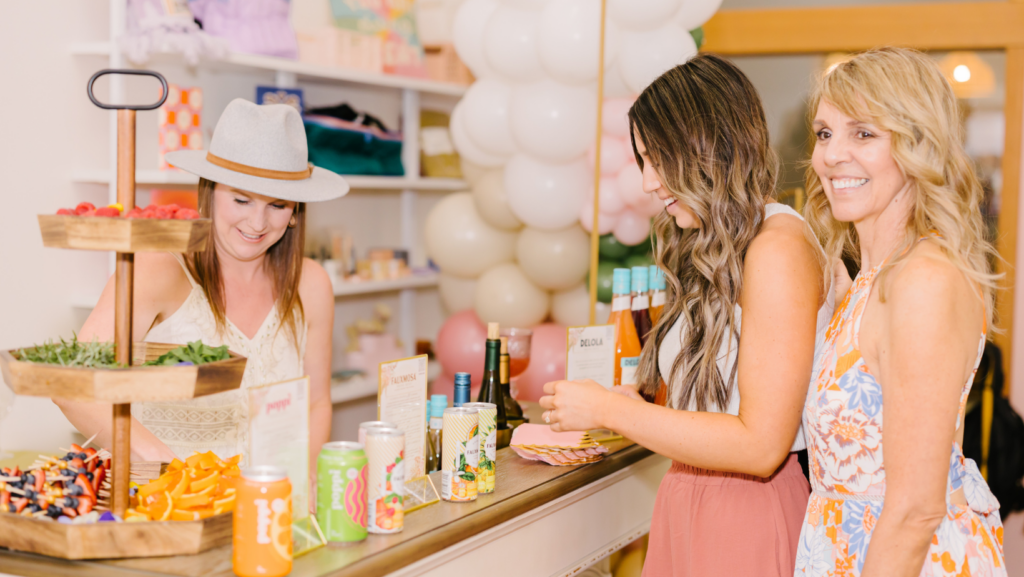 Mother's Day Party Decorations
Welcome your guests with some upbeat music and colorful balloon bouquets. This helped us create a festive and cheerful vibe! Our photoshoot area was so cute and doubled as decoration. If you want to recreate this for your own party, here's where you can buy the stuff we used!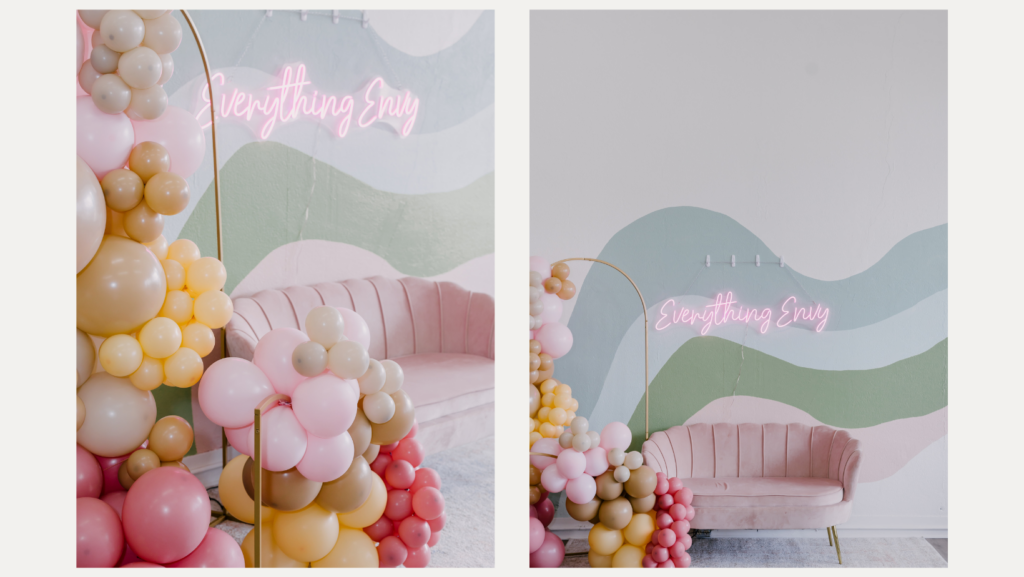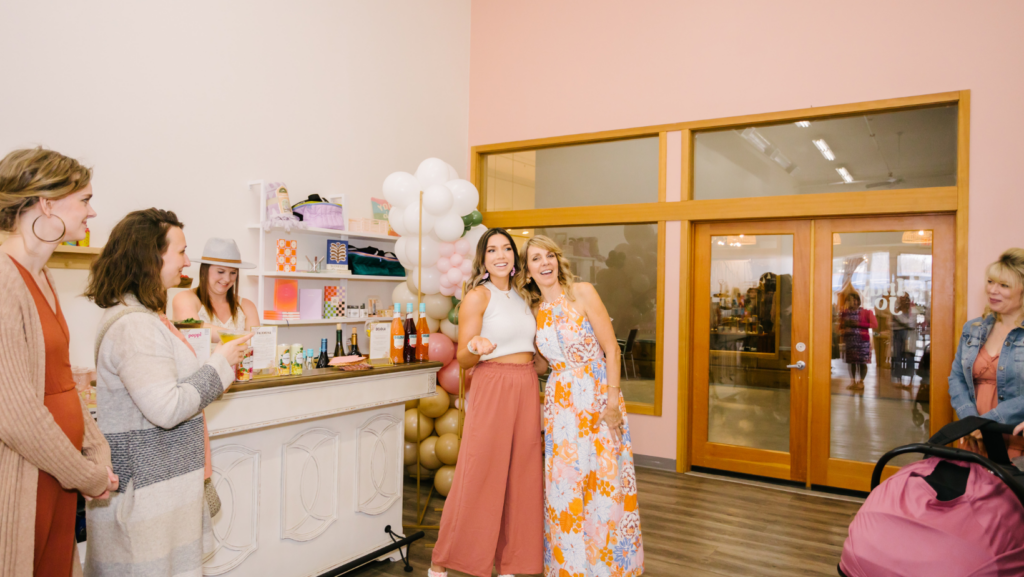 Set up a big table that serves as a focal point for the event. You can decorate it with flowers, candles, and other decorative items that match your color palette! Huge thanks to QVC for sponsoring our beautiful tablescape! It was the talk of the party, everyone loved it!
See more about our QVC Tablescape here!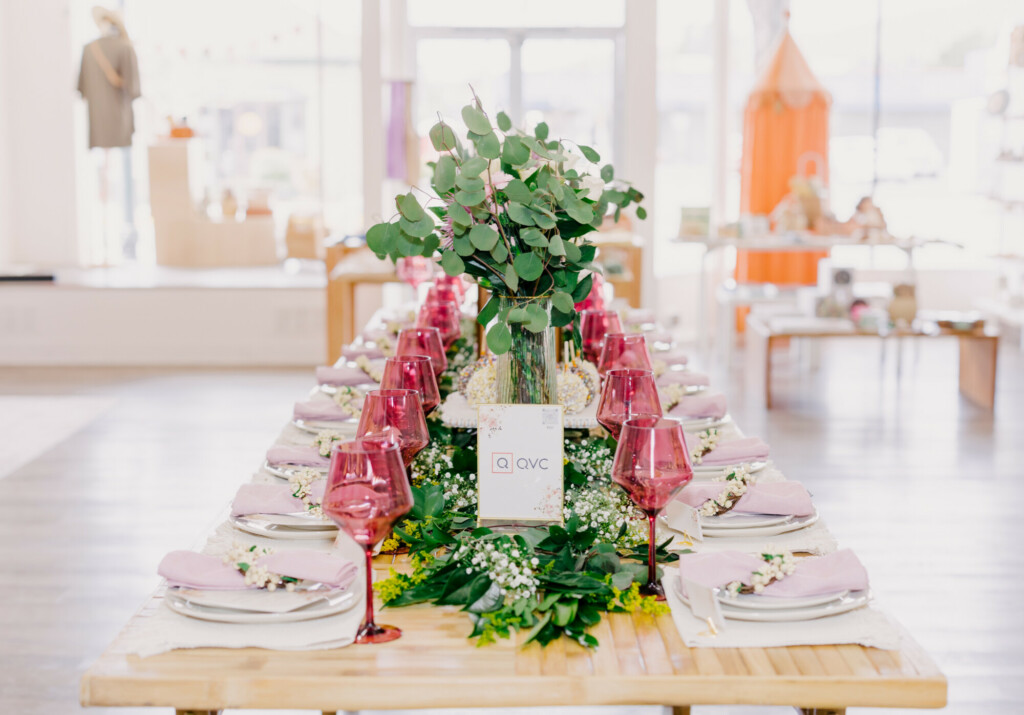 Find a fun activity for everyone — Make Charcuterie Boards!
After some chatting and mingling, we switched gears to a charcuterie class!! Charcuterie classes typically involve learning how to assemble a beautiful and delicious meat and cheese board, as well as learning about different types of meats, cheeses, and accompaniments.
The best charcuterie starts with a nice board — we were so happy to send everyone home with their own Etu Home Board! Use the code EE20 for 20% off their whole website!
We created salami flowers, ribbons of meat, and super aesthetic displays of fruits. After we were done, we wrapped our boards up with plastic wrap and got to take them home!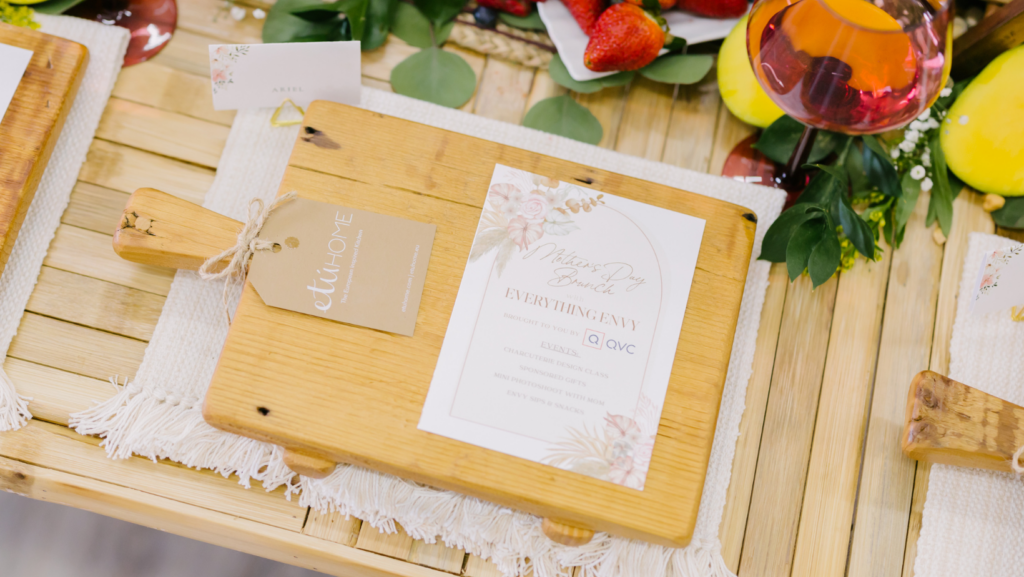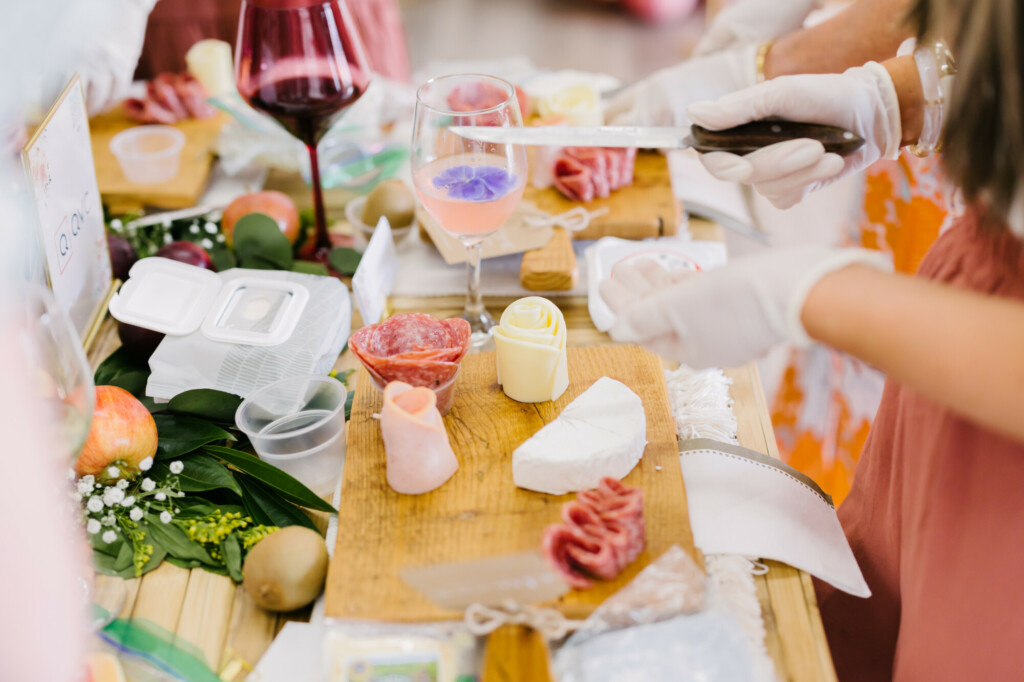 This was so fun for all the moms and their daughters! It provided a fun and interactive experience that allows everyone to learn a new skill and create something beautiful together. Plus it was a great way to bond and make some memories!
If you are considering a charcuterie class for your Mother's Day party, make sure to choose a reputable and experienced instructor or company, and find out if you need to provide all the necessary supplies and ingredients. We hired a girl named Kaitlyn (she was so talented!) to teach us how to make these cute boards!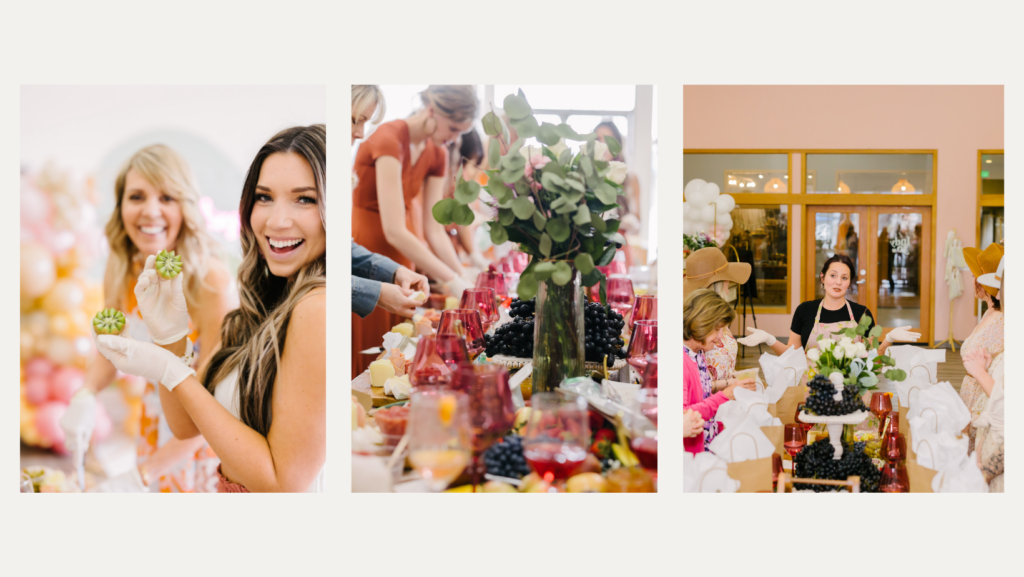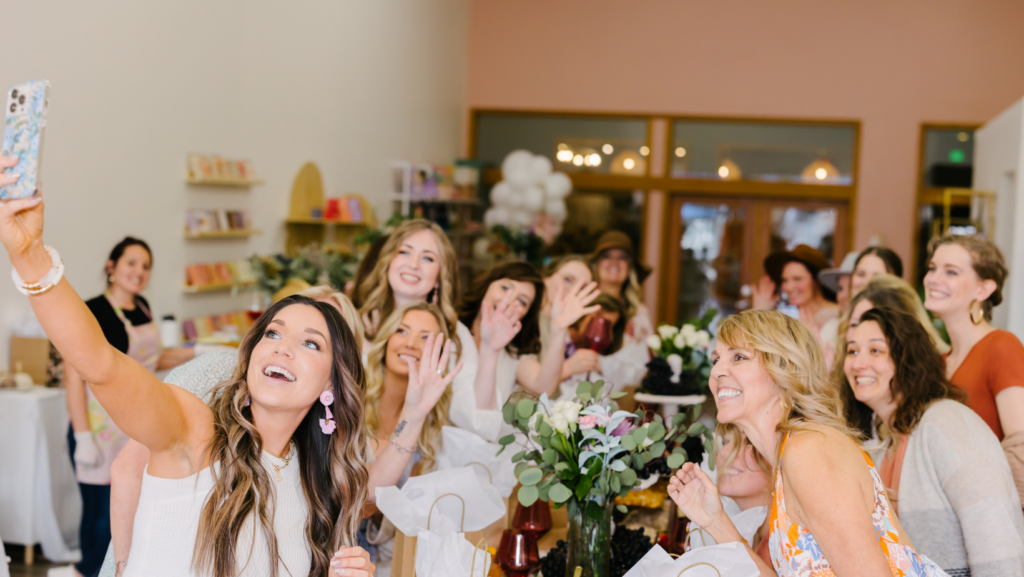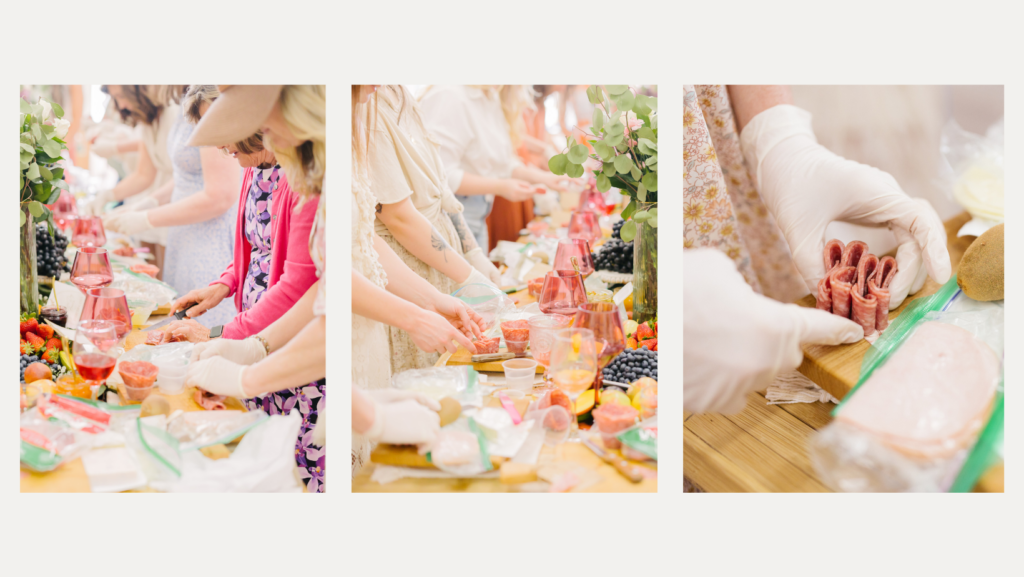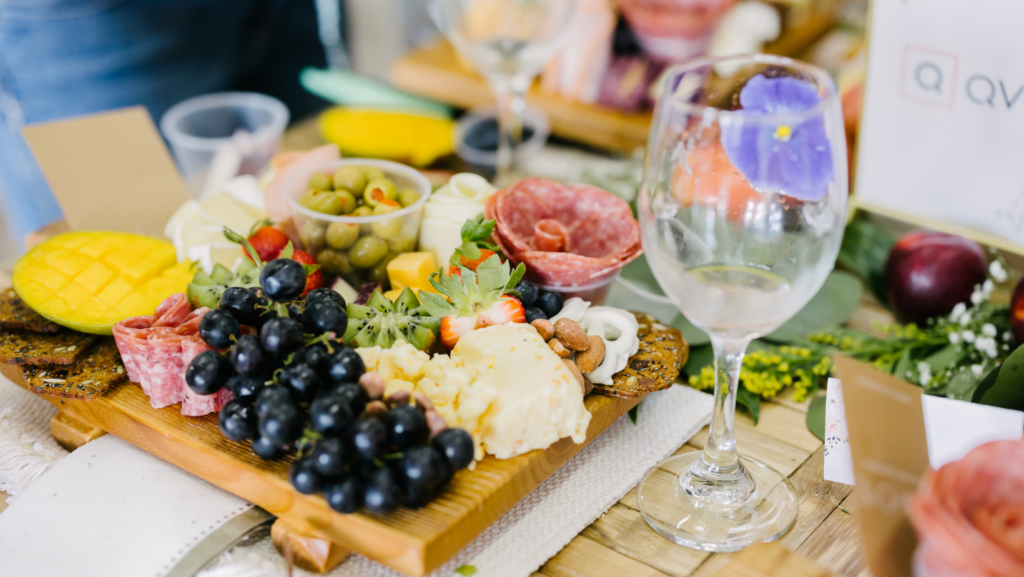 Unique Mothers Day Event Ideas — Caviar!
For a lot of us, it was our first time ever trying caviar! We sampled caviar from The Caviar Company. It was so yummy and added a flair of luxury to our party.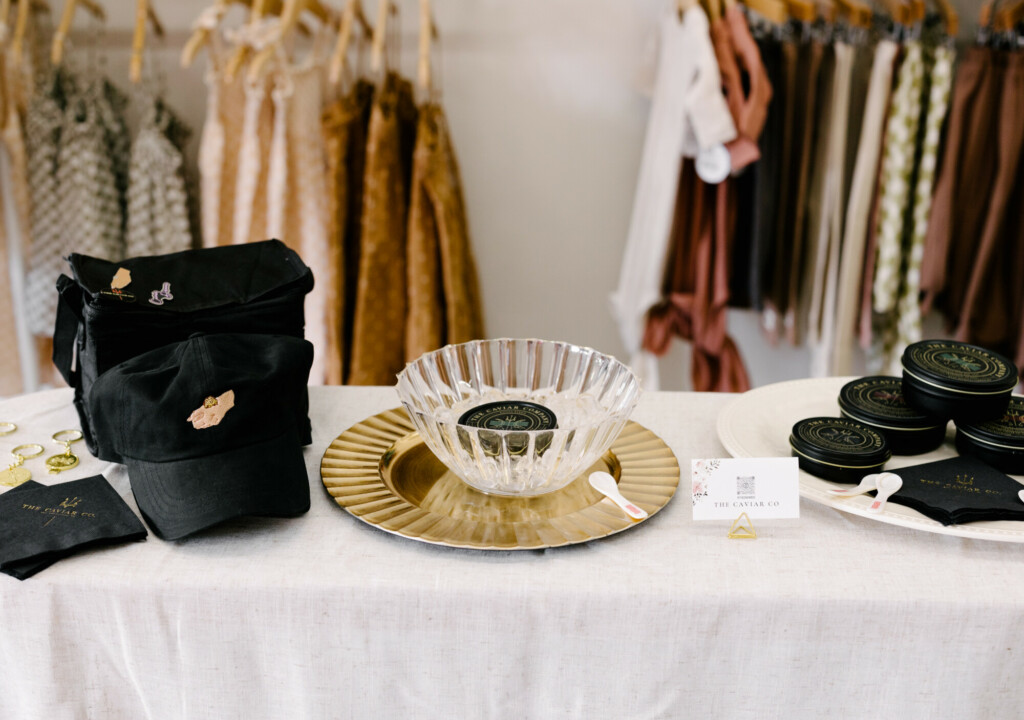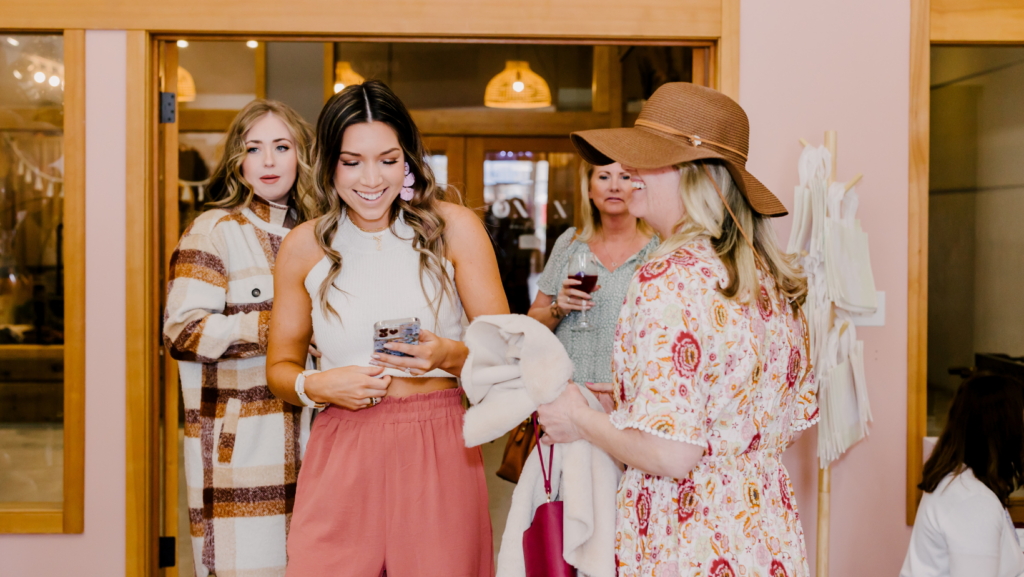 Portraits With Mom
One of our favorite parts of the whole day was when everyone got to take a professional portrait with their mom!! Of course we got a group picture too!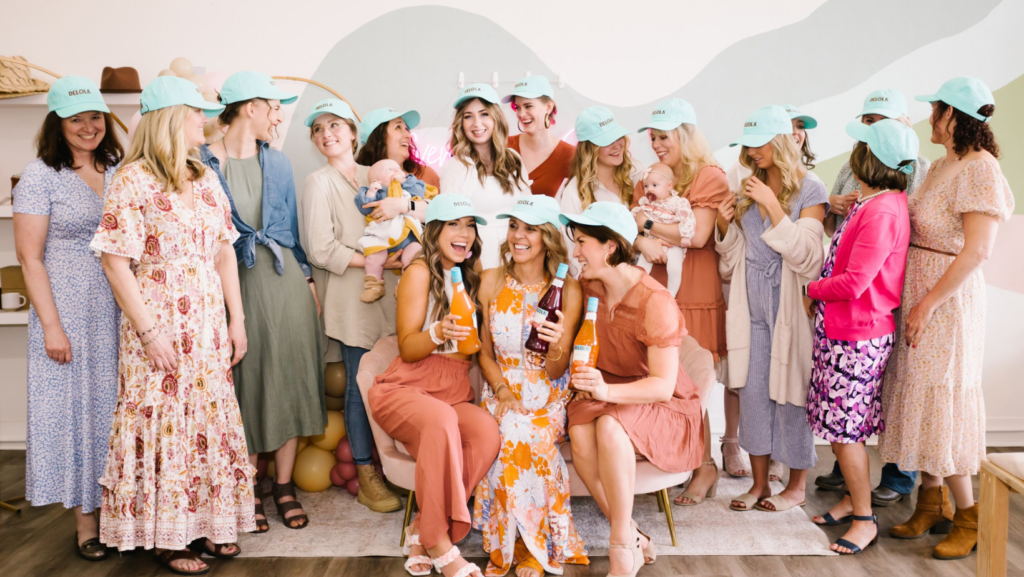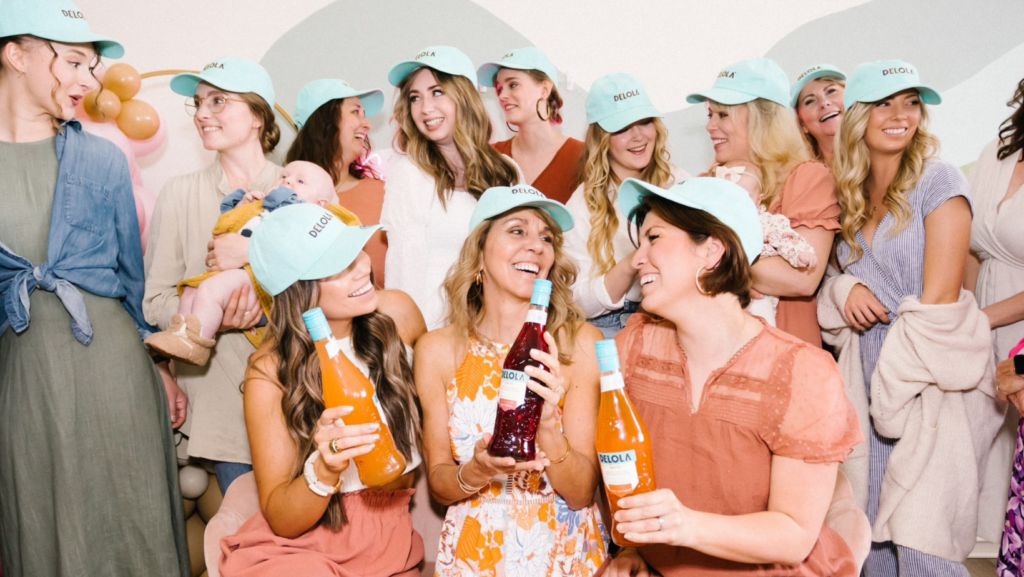 Mother's Day Shopping
The highlight of the event was when everyone got a bag and got to go "shopping" from our gifted items! This was a huge surprise to our guests, which made it even more fun for us! They got to take home skincare, makeup, tea, snacks, and other cute goodies from some FANTASTIC brands!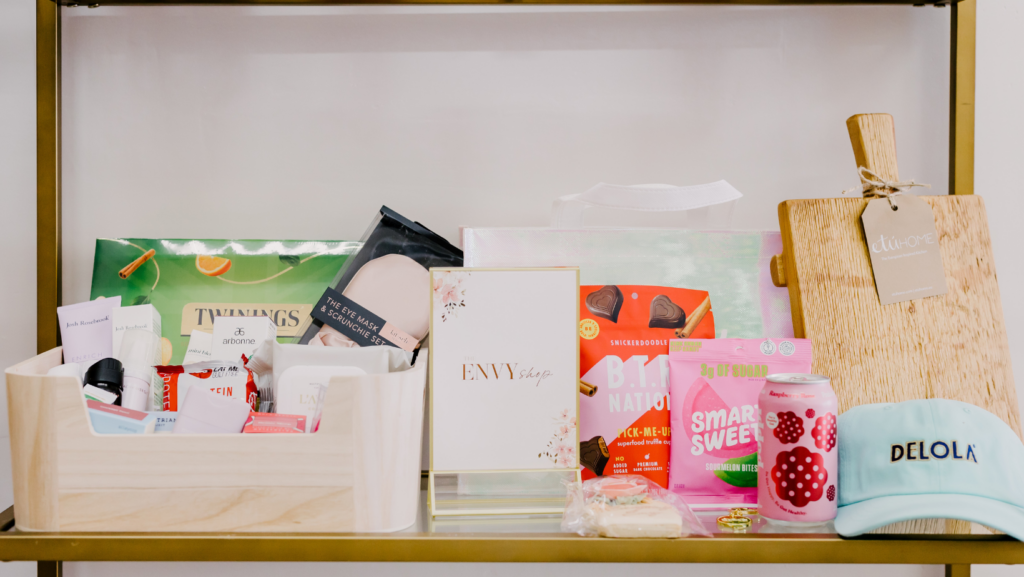 So fun to spoil the moms and daughters in our life! Our hearts are so full after this event!
Thank you to our sponsors!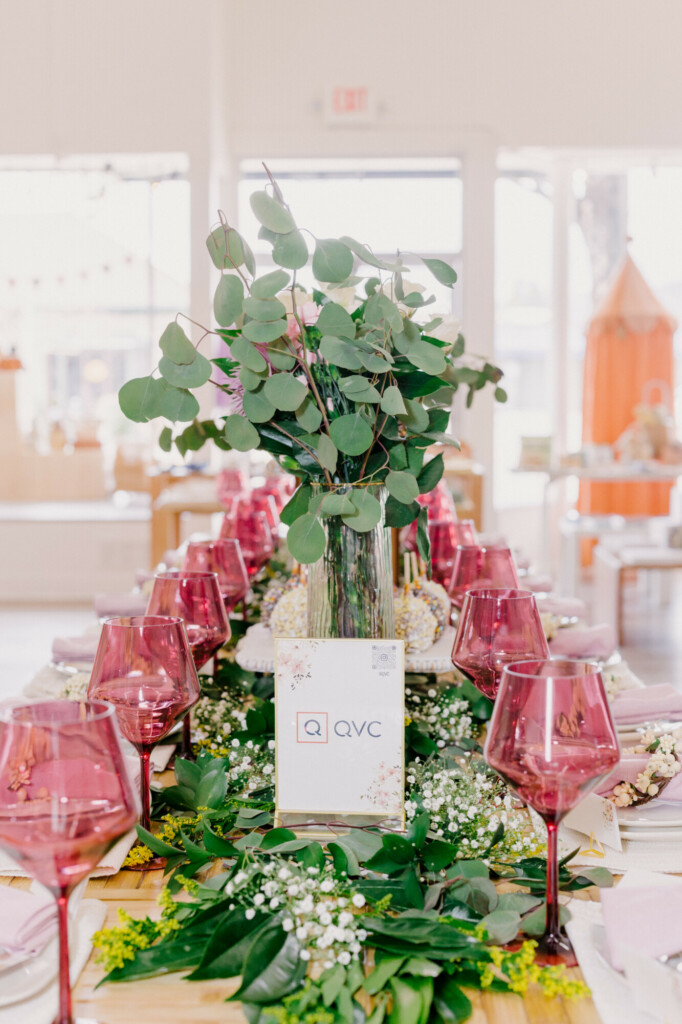 Thanks so much to our generous brand sponsors:
QVC, BTR Nation, ETU Home, The Caviar Co., DELOLA, FAUXMOSA, POPPI, Smart Sweets, Lolly's Home Kitchen, Eat Me Guilt Free, Noshinku, NCLA Beauty, My Kitsch, Josh Rosebrook, Pedestrian Project, Alleyoop, Goldfaden MD, Mini Bloom, Arbonne, Beachwaver, Twinings, Vital Proteins, L'AVANT Collective, Skylar, Motif Rentals and Kitchen Krafts by Kaitlyn.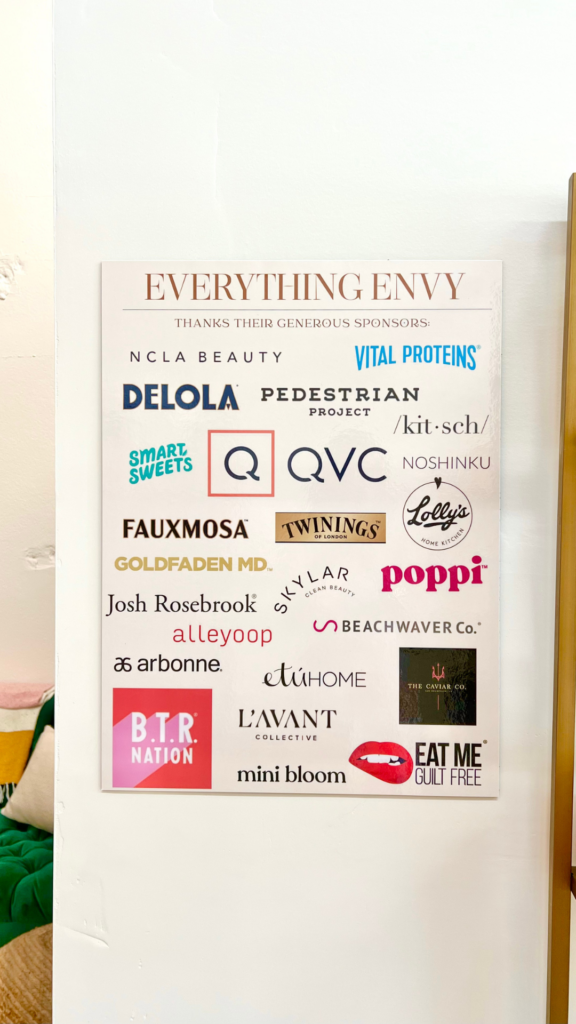 To see all the decorations we used and how to get these goodies for yourself, just check out our Mother's Day Brunch board!
Every party needs a cute outfit, especially one as fun as Mother's Day!! Stetson's outfit is linked here and Margaret's outfit is linked here!
Happy Mother's Day, ENVY fam!
xo,
Margaret & Stetson