We found some absolutely stunning organizing products that are perfect to add a touch of class to your bathroom and we're excited to show them to you!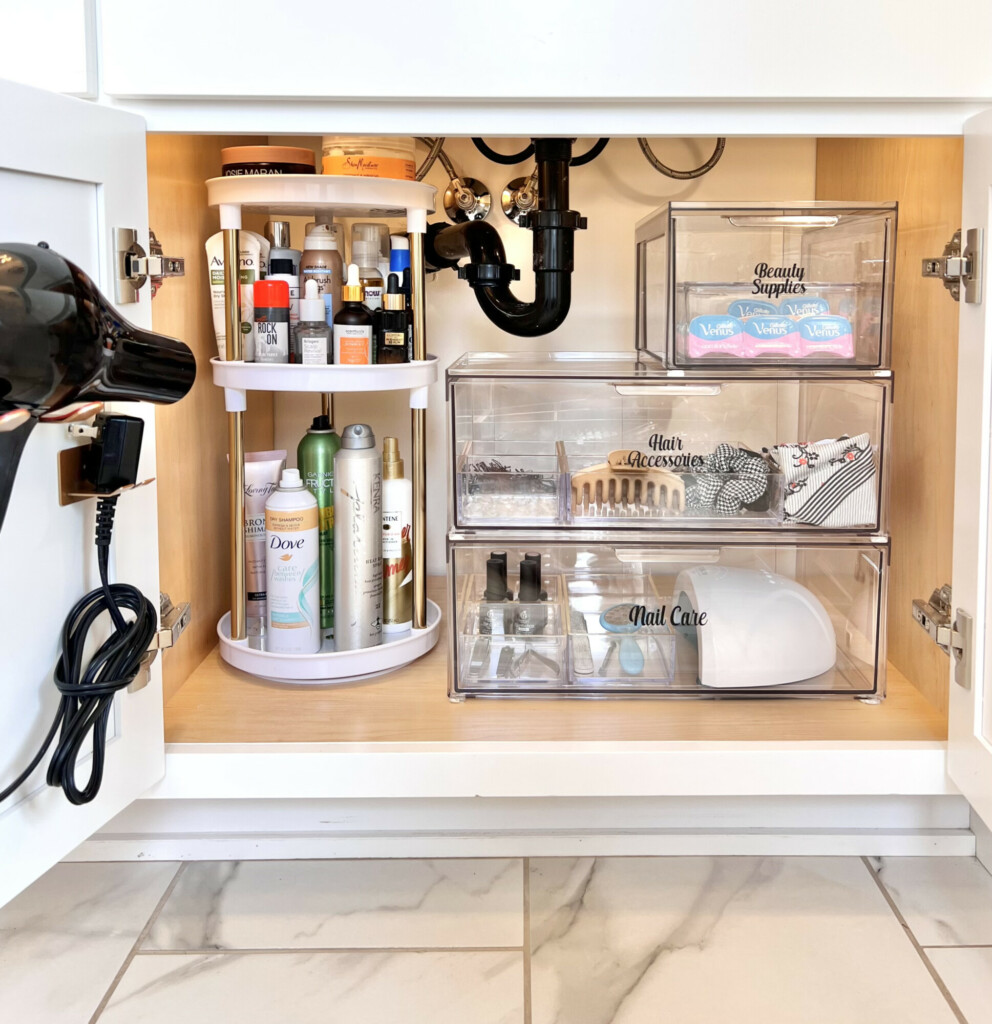 We are big believers that if you organize those most used spaces in your home, you will feel much more productive. Why?  Because you won't wast time and energy looking for things!
The bathroom is one of those places. Your drawers and cabinets should should be organized in such a way to help you get ready in the morning… Not the other way around. And when everything is organized with a little touch of style, your bathroom will feel so luxurious, you may not want to leave!
We recently organized this space under a bathroom sink and we are so happy with how much extra storage space we created!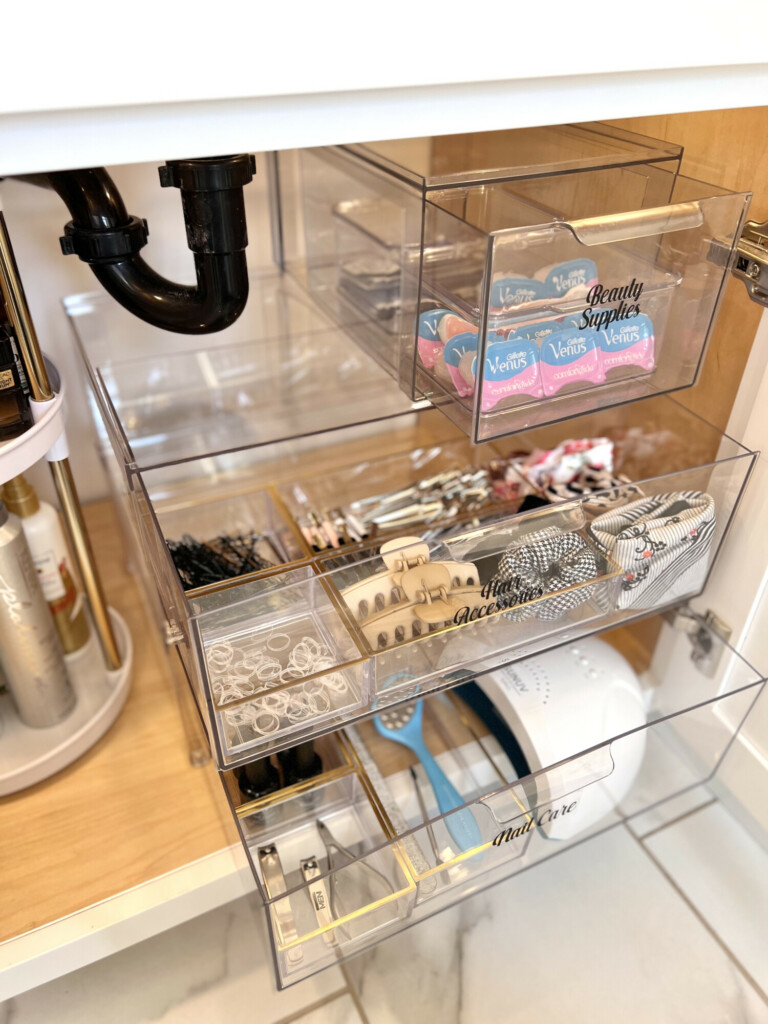 We wanted to use as much vertical space as possible in this cabinet and we needed versatile products so we could work around the plumbing. These clear, stackable drawers worked perfectly! We used the smaller size on top to make room for the pipes!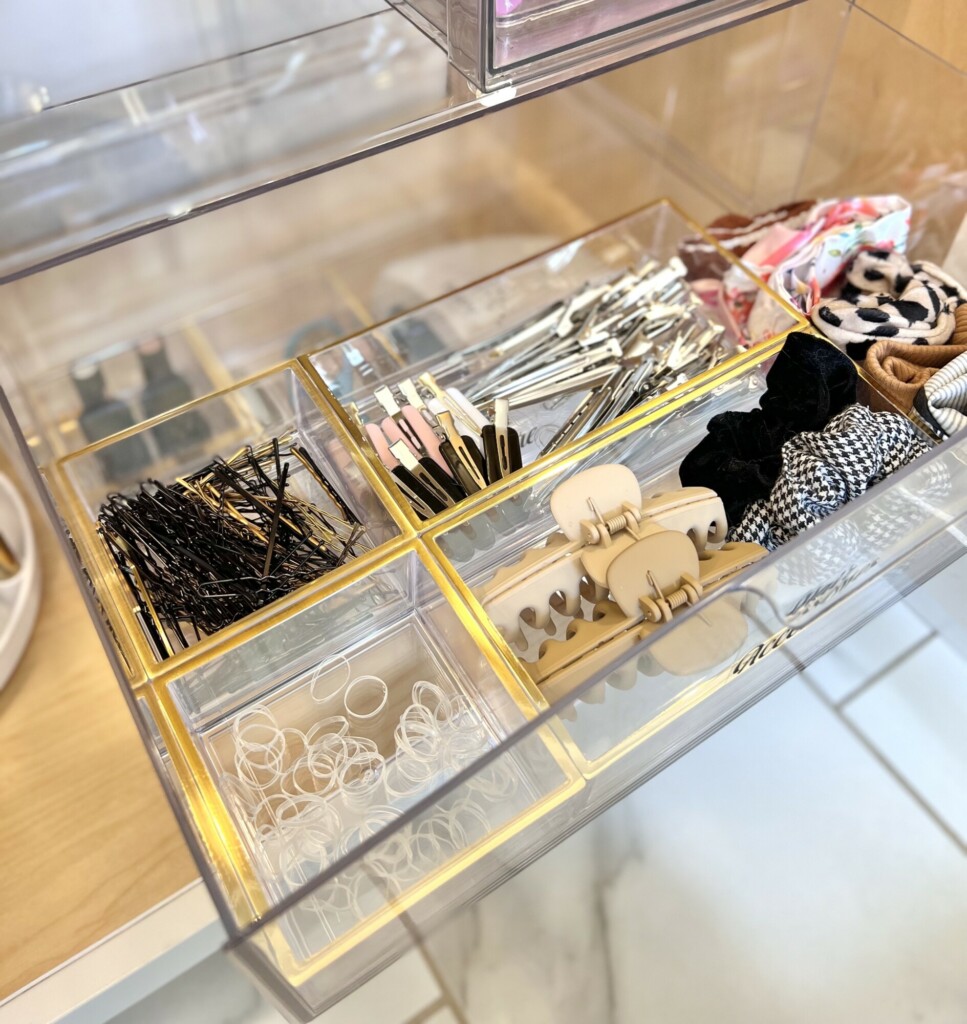 Because the drawers were basically just one compartment each, we added some gold trimmed organizing trays inside of the drawers to create compartments for storing things like hair pins, elastics, and head bands.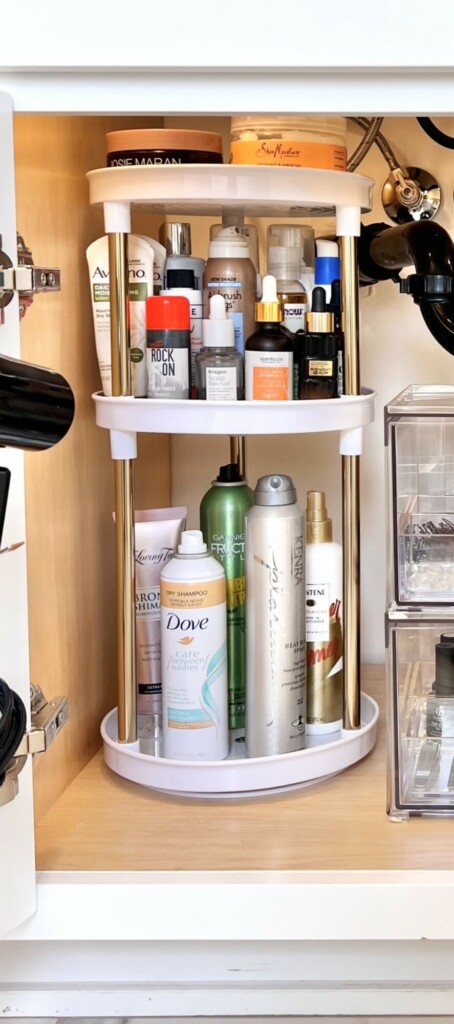 We also found this amazing 3-Tiered Lazy Susan! (We chose the "gold" supports for that little ENVY extra!)
It works perfectly for storing hair sprays, serums, and other essentials that we knew needed to remain in an upright position. We were surprised at how much it holds!
Shop The Look!
We hope we've inspired you!
xo, Margaret & Stetson