The Ultimate Gift Guide
We're kicking the holiday season off with the most insane resource we've ever created — the ultimate gift guide!
We know how overwhelming it can be to find the perfect presents for your loved ones, so we've created this digital book to make your holiday shopping easier and more enjoyable. This resource has 60+ pages of gift ideas to make holiday shopping easier than ever before.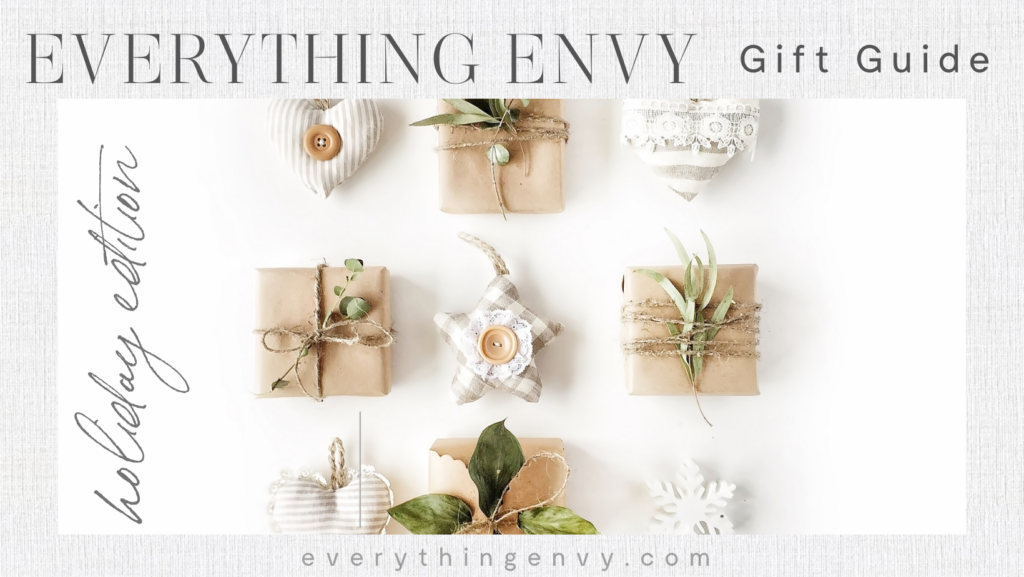 The Everything Envy Gift Guide!!
This is 60+ pages of gift ideas and links to shop for LITERALLY ANYBODY in your life!! It also includes a never-seen-before video.
Tap here to make your holiday shopping easier than ever before.
Within these pages, you'll discover a treasure trove of gift ideas. From thoughtful tech gadgets to timeless fashion pieces, we've handpicked a selection that covers a wide spectrum of tastes and preferences, regardless of who you are shopping for.
In fact, this gift guide is so jam-packed full of ideas, that it's only $9 for a limited time — get it right now before the price increases to $25!!
We invite you to flip through these pages, shop at your leisure, and savor the joy of finding that perfect gift. It's conveniently organized by sections of types of people and their interests! Holiday shopping doesn't get easier than this.
We're so excited to get some holiday shopping done!
In the Christmas spirit? Keep reading: How to Organize Your Holiday Decor
xoxo,
Margaret & Stetson