If you follow us on social media, then you know how much we love to travel!
Preparing for a week long vacation can come with a mixed bag of feelings. There's excitement for getting to the actual destination because really, that's what it's all about. But thinking about the long journey, you want to make sure have what you need to make your trip as comfortable as possible. Here are 10 tips, along with some cool gadgets, to help make your next trip that much better.
Tip #1 – Weigh your luggage before you leave the house.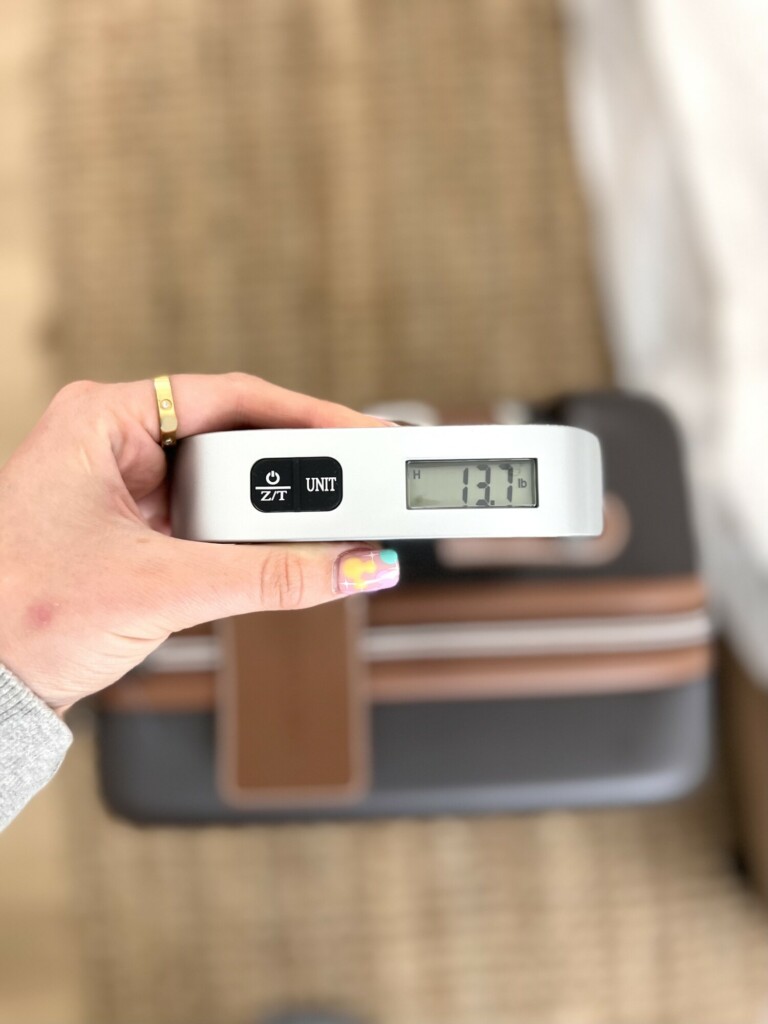 If you're planning to check a bag, this one simple step can save you both time and money. Because if you arrive at the airport with a bag that's over the 50 pound limit, you'll be faced with two choices. 1) Make a made dash to pull things out of the bag and stuff them into either your carry on luggage or another checked bag. 2:) Pay the extra fee required by the airline for your too heavy bag.
Not a great way to start your vacation! Using a home scale designed for weighing people doesn't always give you an accurate reading, especially if the bag is large and hangs over the edge. We recommend getting yourself a luggage scale that not only weighs your bag accurately but it is small enough to take along with you in the event that you end up bring home more than what you started with.
Tip #2 – Use packing cubes for packing your clothes & other essentials.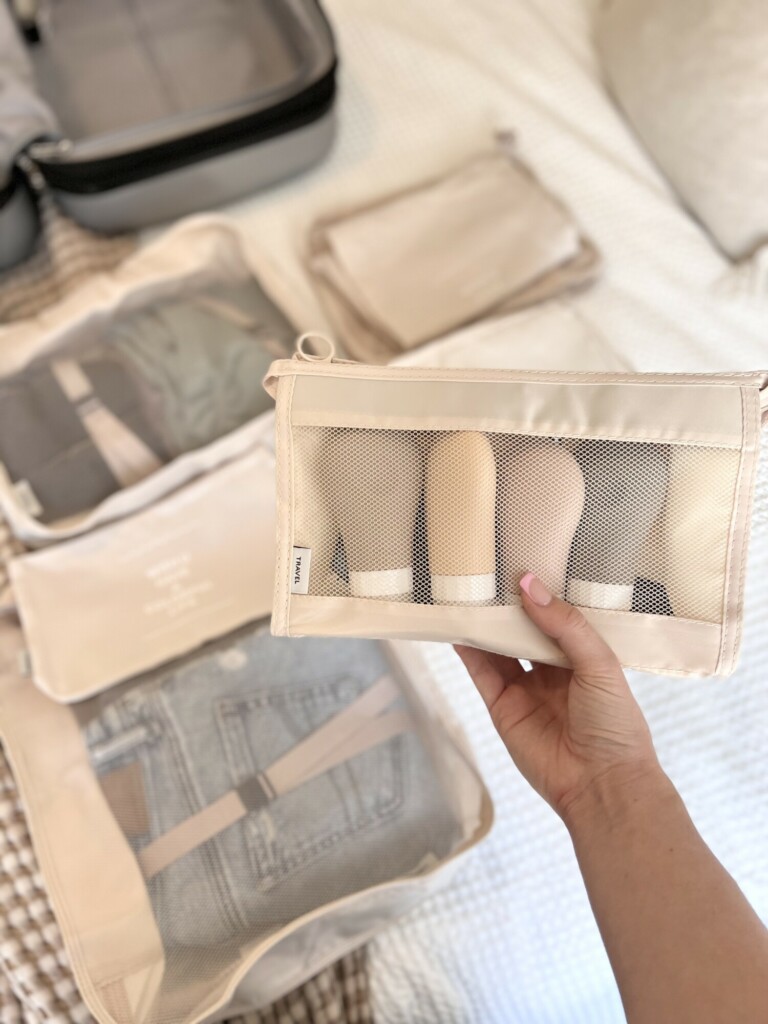 We cannot express how much of a difference it makes to use packing cubes! Nay sayers believe that in using them you cannot pack as much in a suitcase. But you know what? We find that we can actually pack more into our suitcases with packing cubes. And not only is everything super organized but things don't move about or bunch up on one end of your suitcase. Items are less likely to get squished out of shape too when you use packing cubes. Another added benefit to using packing cubes is it's so easy to get yourself unpacked and settled upon reaching your destination, plus packing up when it's time to head home is a breeze.
Tip #3 – Do you get cold on flights? Get yourself a good quality travel blanket.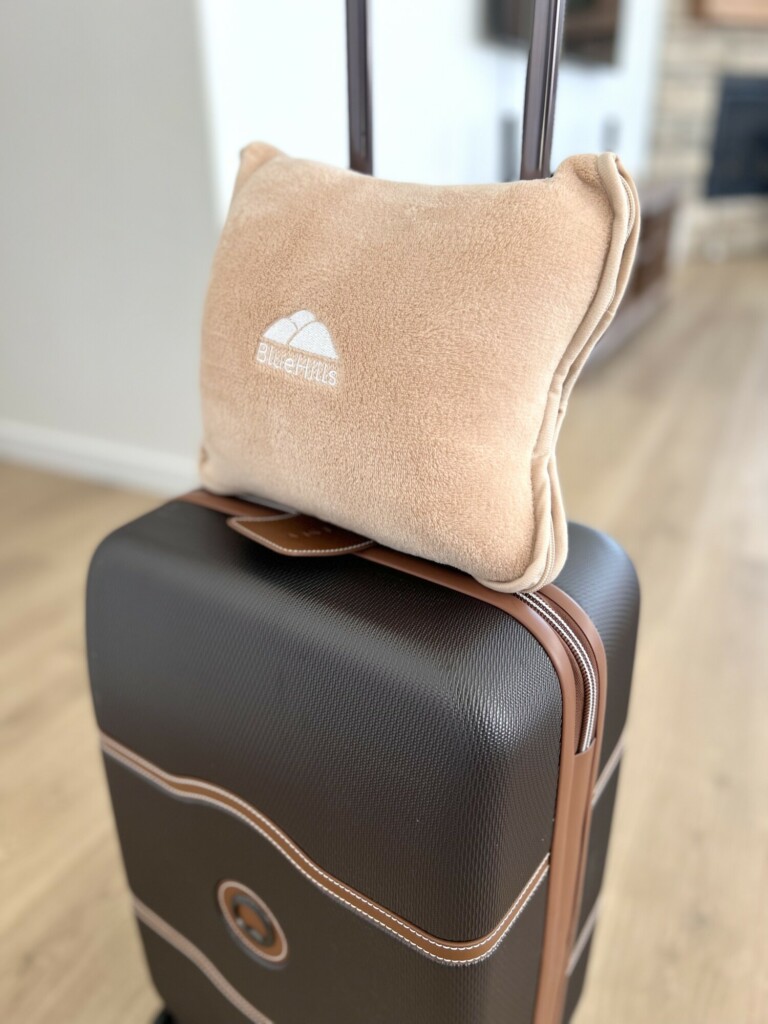 One thing that we've noticed when traveling by airplane lately is there doesn't seem to be any blankets and pillows on board like there used to be. Even on those longer flights. But in all honesty, do you really want to use an airline blanket that doesn't get washed as frequently as you'd like it to be? Perhaps not. We have discovered the perfect solution to staying warm and cozy when traveling by air, train, car, etc.  The BlueHills Premium Soft Travel Blanket! It's a pillow that becomes a blanket when removed from the pillowcase. It measures 60"x43" so it offers good coverage even for taller individuals. It's super soft, is machine washable, and comes in some fun colors. The pillowcase has a carabiner clip for attaching it to your backpack and it also has a built-in strap for hanging on your carry-on luggage handle. Definitely something that we cannot travel without!
Tip #4 – Don't spill your coffee – Use a drink holder instead!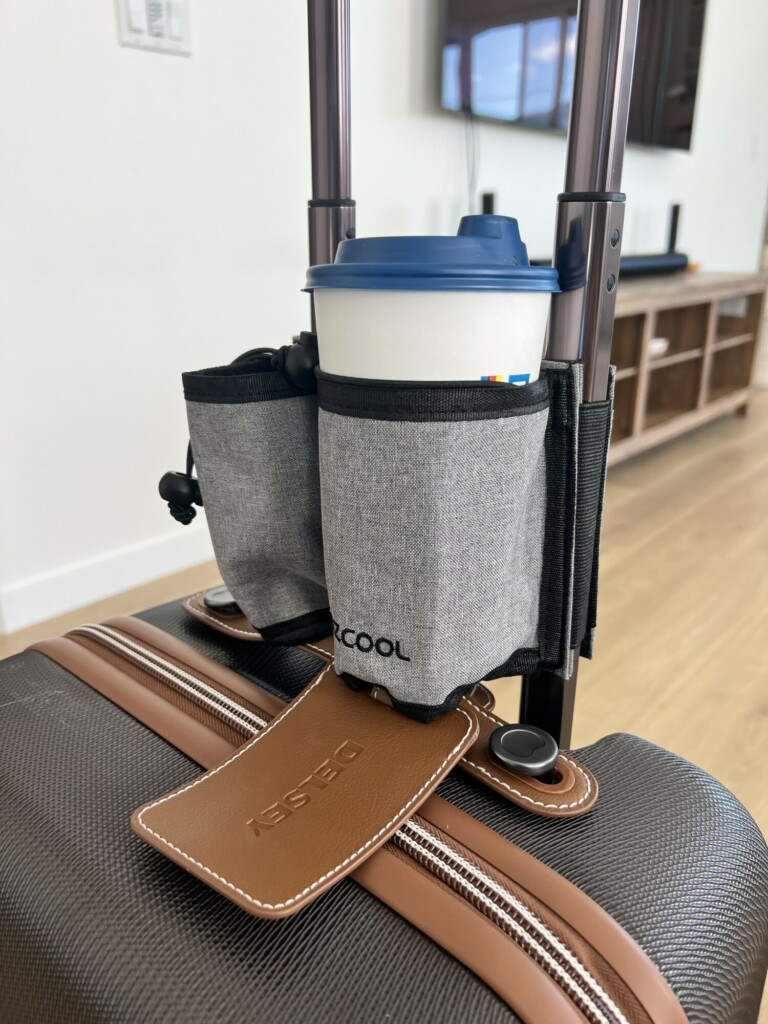 We like our Starbucks when we travel but it's always a challenge when we are trying to go up the escalator while trying to manage our carry on and a cup of coffee at the same time. But no more! We've found the perfect solution for this. A luggage drink holder and it attaches right to the handle of your carry on bag! This one we show here has two holders so there's even room for your breakfast parfait.
Tip #5 – The right tech gadgets make for the ultimate movie experience.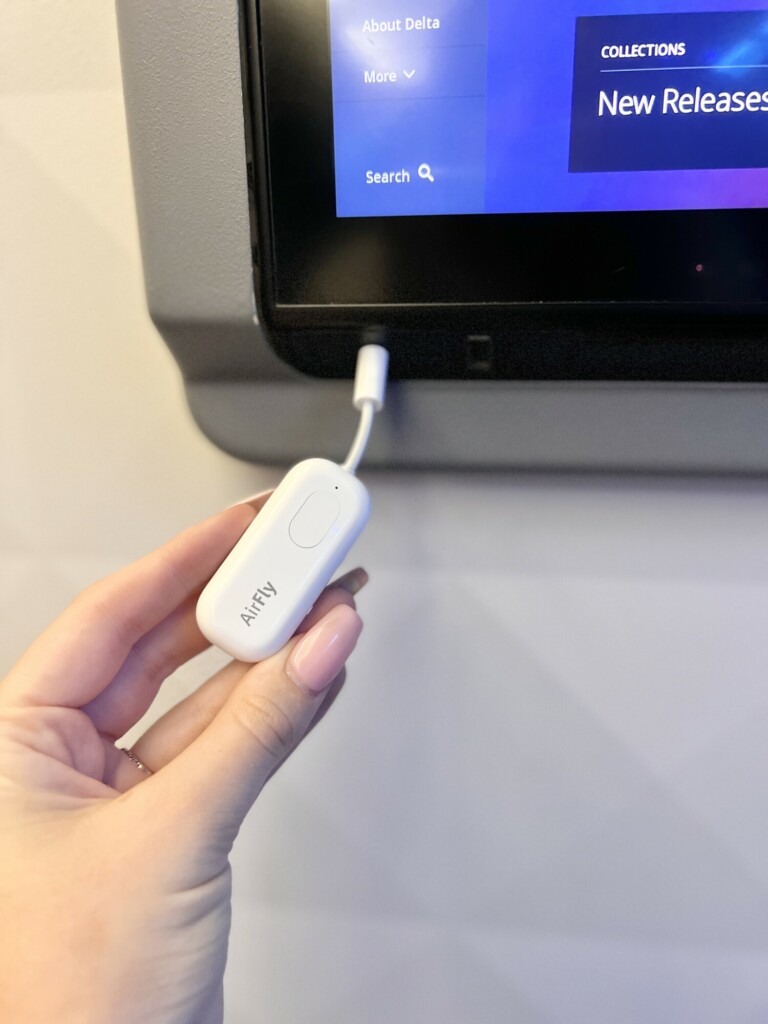 Are you tired of using the standard "freebee" headphones that plug into the screen for viewing movies? I bet you wish you could use your preferred earbuds or wireless headphones, right? Guess what? You can with an AirFly Pro. It lets you use your AirPods or Beats wireless headphones with any non-bluetooth device that has a headphone jack. It is also compatible with Samsung Galaxy earbuds. We cannot tell you how nice it is not having to deal with the cord attaching you to your TV monitor on the seat back in front of you. The less cords the better, in our opinion.
Tip #6 – Use a travel jewelry organizer for your sparkly accessories
Before we discovered how absolutely brilliant it is using a travel jewelry organizer, we tried lots of not so desirable ways to pack up jewelry. Like threading necklaces through a straw and wrapping them in an article of clothing. Although this sort of worked, it was certainly not ideal. Needless to say, we found some wonderful solutions to help keep our jewelry safe and sound when we travel.  There are lots of styles to choose from but this hanging style jewelry case by Boshku is one of our favorites. It holds a lot of jewelry and when it's hanging, you can easily see what you have.
Tip # 7 – Maximize your carry on luggage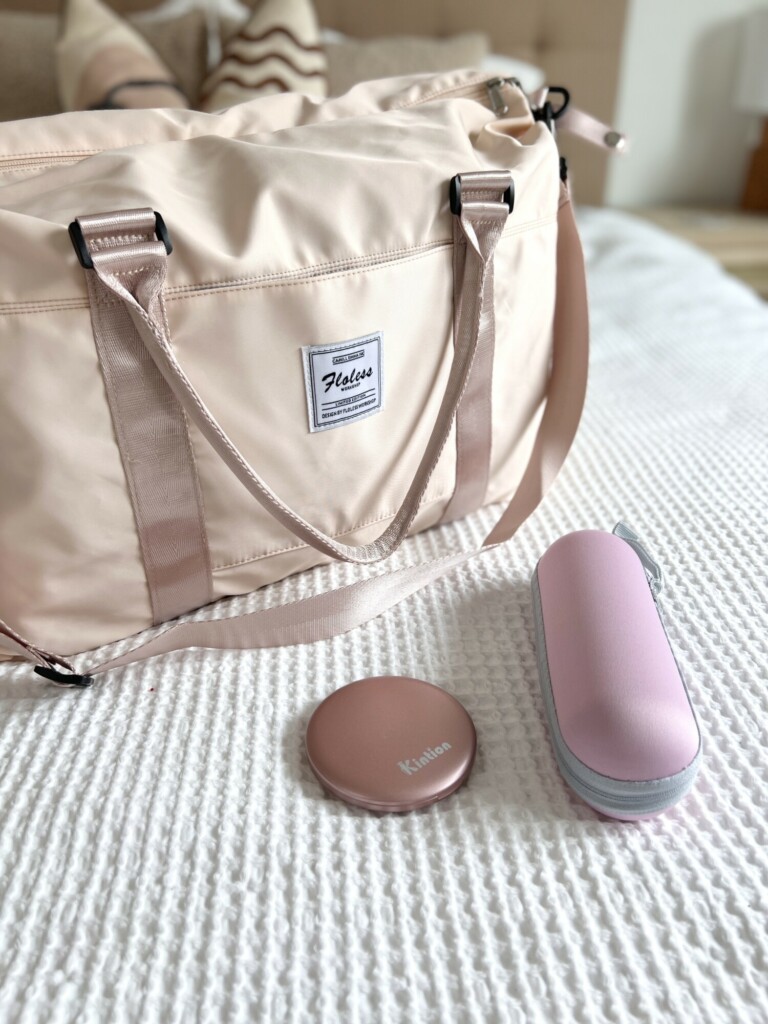 If you're going to bring on a personal size piece of carry on luggage, you might as well make it a large one! We are in love this travel duffle as it holds a lot, has pockets both inside and out, has a zipper closure, and comes in lots of cute colors. Plus it has handles as well as a convenient shoulder strap.
Tip # 8 – Carry some extra charge for your iPhone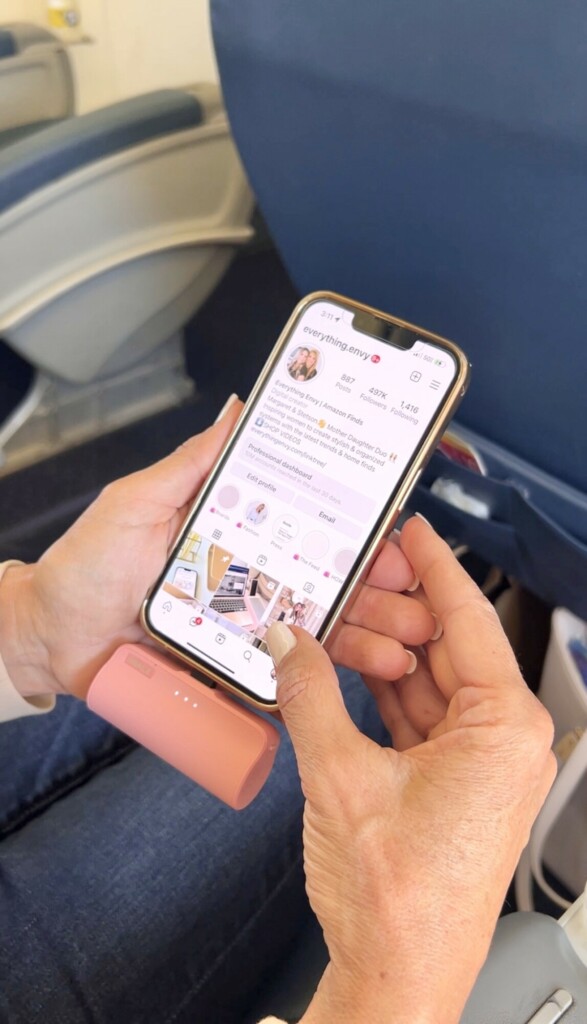 This ultra compact power bank portable iPhone charger will provide that little bit of added security when you don't have access to a power outlet. It plugs directly into your phone charging port without any additional cords.
Tip # 9 – Use a travel case for your make up brushes.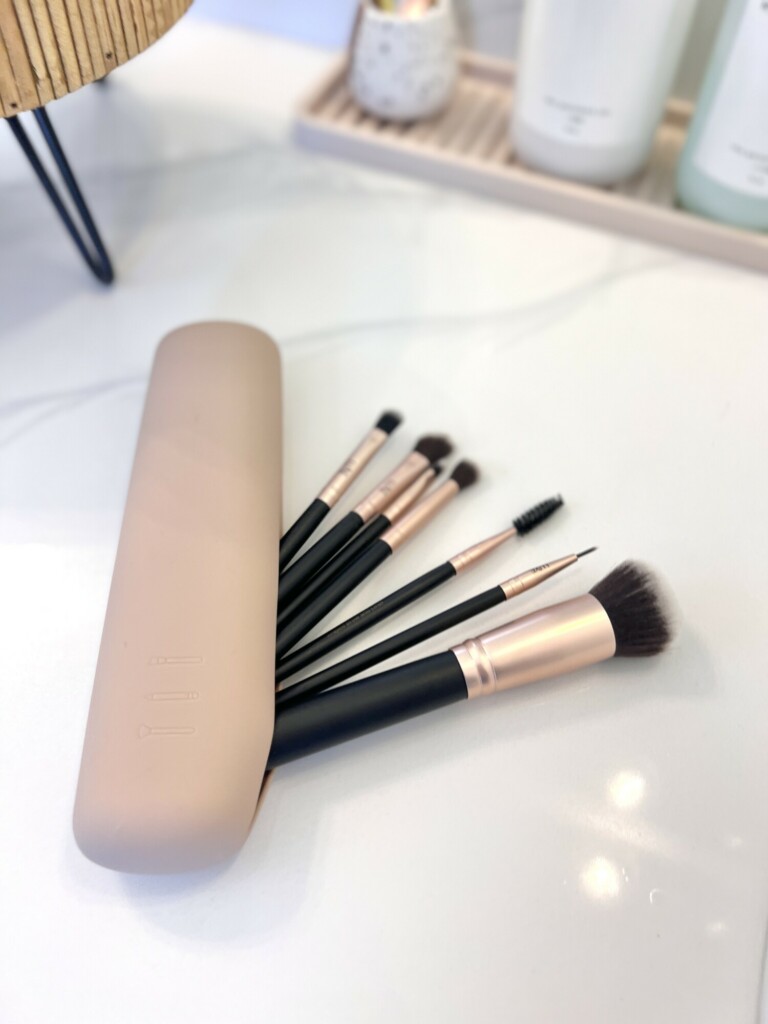 This silicone make up brush holder is our go for packing our make up brushes. It's super easy to clean and keeps our brushes safe from damage. As an added benefit, it also keeps them contained, thereby protecting other items from being stained from what may be lingering on the brushes.
Tip # 10 – Before you embark on your next trip, treat yourself to a new pair of slippers.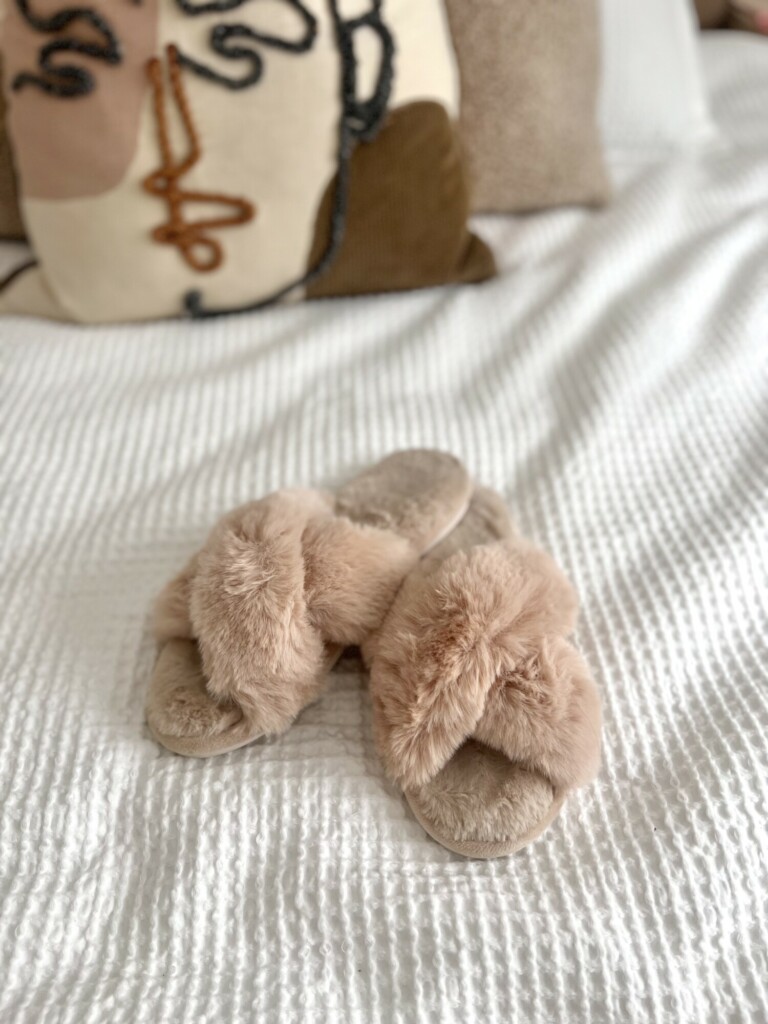 Have you ever been on a trip where you wished you had something to wear on your feet so you wouldn't have to walk around on a cold, not to mention a probably very dirty floor of your hotel room? This is something we don't often think about until we get to our destination, wishing for something comfortable to slip our feet into after a long day. A cozy pair of new slippers will not only help keep your feet clean when walking about in your room but they will help make your vacation or even a business trip feel that much more luxurious. Slippers like these are lightweight and comfortable and come in lots of colors. 
Shop For More Travel Gear!
xo, Margaret & Stetson