Father's Day is right around the corner! Here are 20+ unique Father's Day gift ideas from Amazon. It's the perfect time to celebrate the incredible dads in our lives and remember those that we've lost.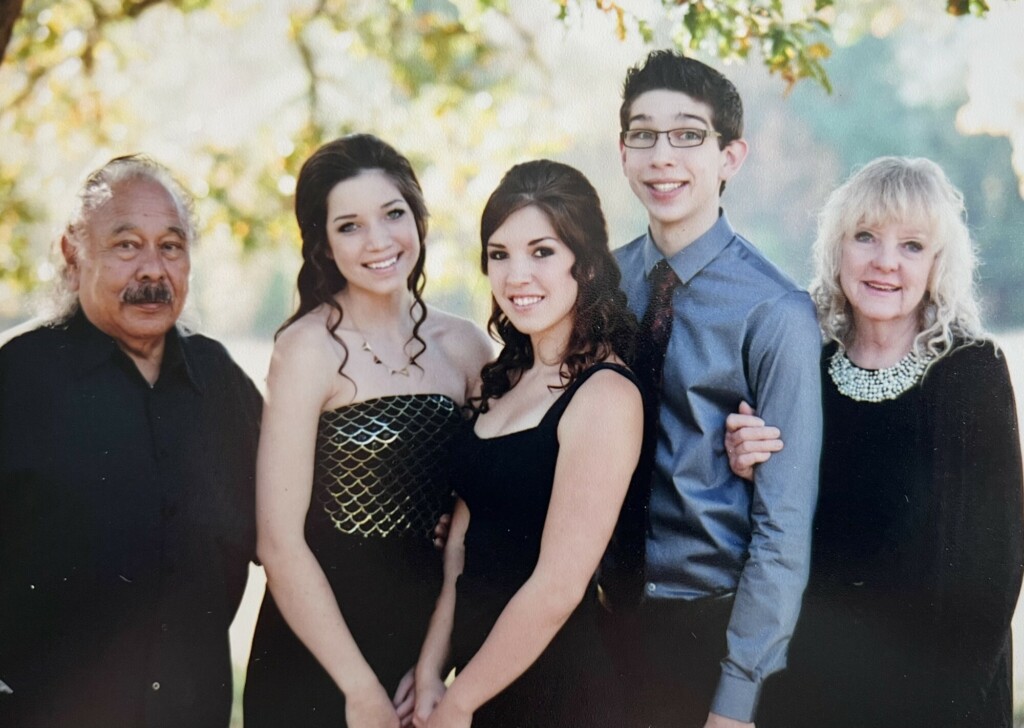 Remembering Margaret's Dad & Stetson's Grandpa
You may know that we unexpectedly lost my (Margaret's) dad this year. This Father's Day, I want to spend time honoring his memory! I loved the stories of my dad's childhood. One was of the homemade lunches he would bring to school. Since he and his siblings didn't own lunch boxes like wealthy kids did, my grandma would wrap a burrito in a clean flour sack dishcloth and send them to school with it. My dad's first language was Spanish and he didn't start to speak English until he was in the first grade.
My dad and my Tia Mary were traditional Folklorico dancers when they were kids. They performed in various places, one being the Los Angeles County Fair in Pomona, California.  My dad would tell me the story of how my grandma, who never wanted to waste money on expensive "fair food" would spend hours making food for them to take on days when they performed. The fairgrounds were big and it was a long walk to the performance stages. My dad would laugh as he told me about the food they had to carry into the fair. Pots of homemade beans and rice, whatever meat my grandma had prepared, homemade tortillas, as well as all the plates and cutlery.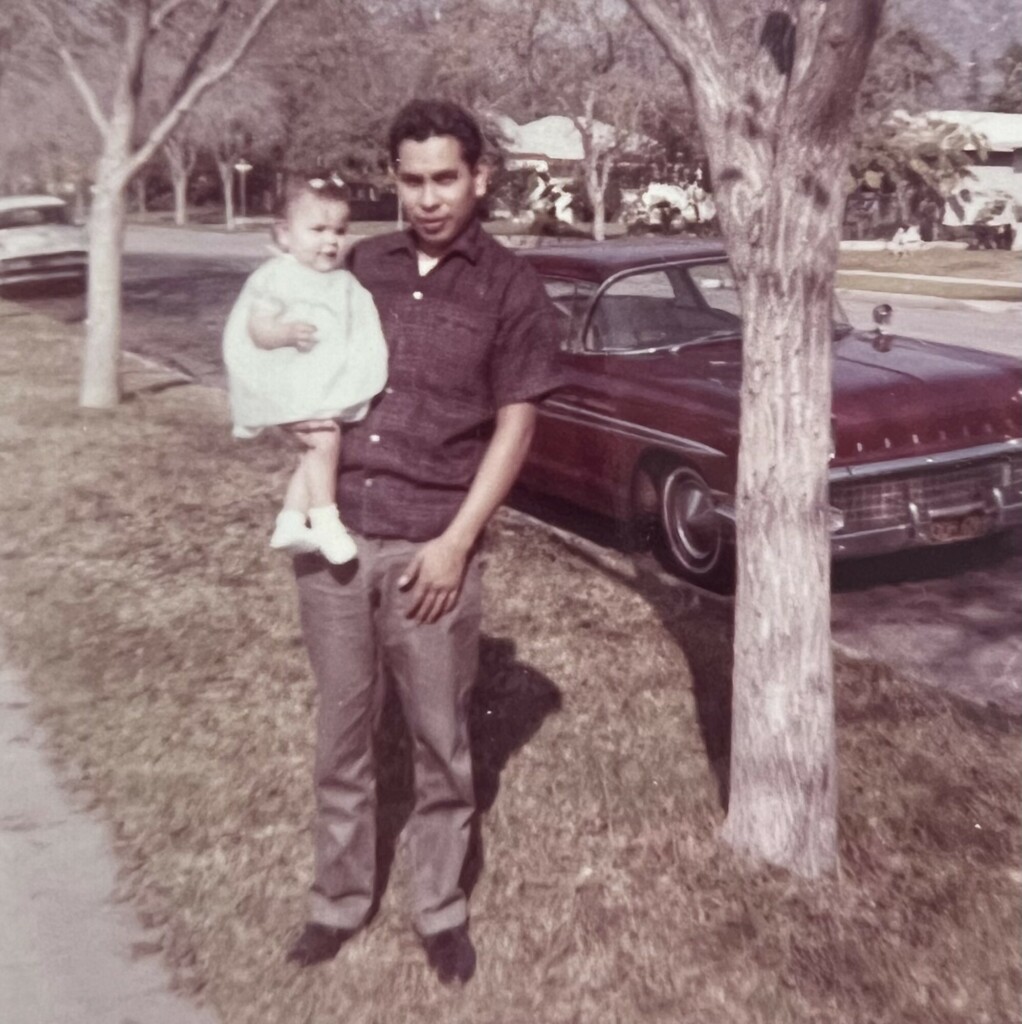 My dad was one of the most hardworking people I knew. When I was young, my dad worked two jobs: a supervisor at a chemical plant during the day and a police officer at night. I remember my mom taking my brother and me to Dennys to meet my dad during his dinner break. We loved visiting him even though it was way past our bedtime! Back then, he had a goal to own his own business and he worked hard to make that happen. When he finally opened his own auto body repair shop in Southern California it quickly became successful. He was featured in a few magazines for his custom painting work and ran the business for over 25 years.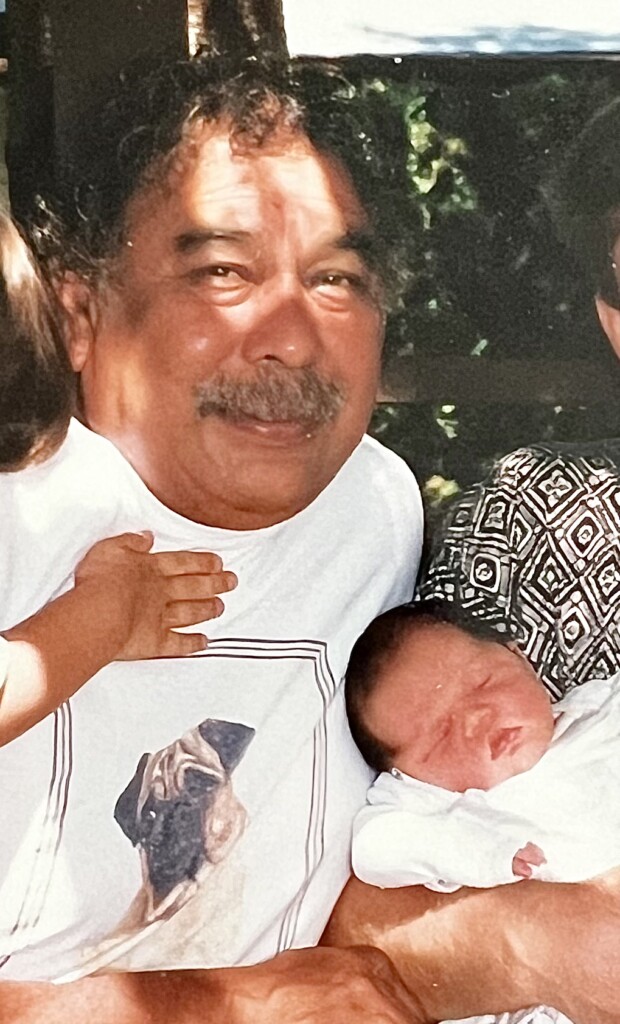 He loved "Judge Judy" and old Turner Classic style movies and could name the actors of all the old TV shows. My dad was funny and always made goofy faces. We laughed a lot during our long phone calls and we always said "I love you" before we hung up. I'm incredibly grateful for the lessons I learned from my dad and his love for me.
Father's Day Gift Ideas From Amazon
This year, let's go beyond the traditional gifts and surprise our fathers with something that resonates with their passions! Whether your dad loves to cook, explore the great outdoors, delve into the world of technology, or embark on exciting travel adventures, we've got you covered. In this blog, we'll explore some fantastic Father's Day gift ideas. These are sure to bring a smile to your dad's face and make his special day even more memorable.
Gifts for Dads Who Like to Cook
If your dad is a culinary enthusiast, consider getting him some top-notch kitchen gadgets or something that gives him a unique cooking experience. Here are a few ideas to inspire you:
A knife sharpener is a sure-to-please gift idea if your dad loves to cook.
This meat thermometer connects to an app on your phone and it's so easy to use!
If your dad loves coffee, we love this pour-over!
A unique hot sauce like this one is a fun gift idea too.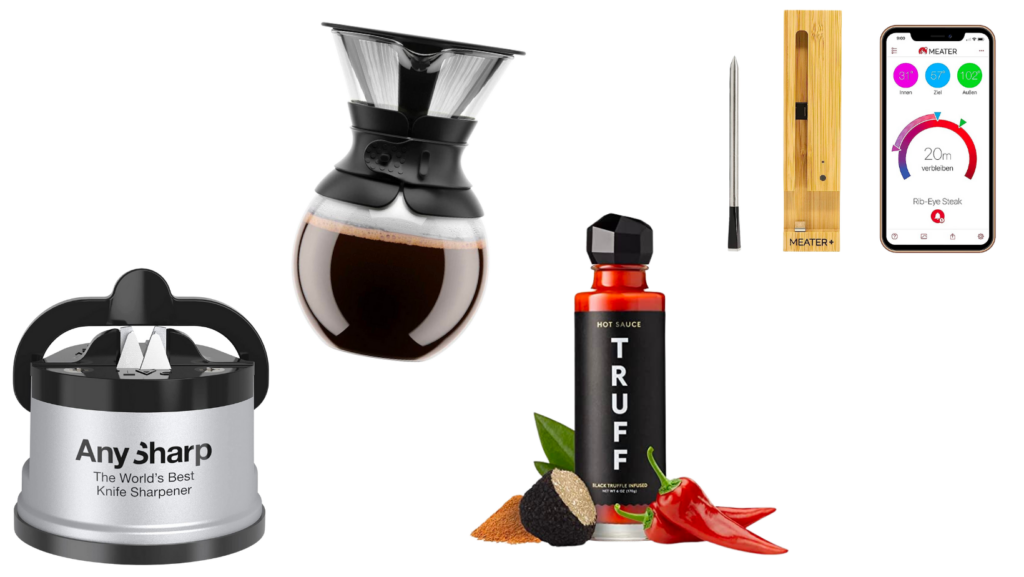 Simple Father's Day Gift Ideas: Fashion
If your dad needs some new clothes, Amazon has a ton of options! These shorts have a ton of color options and many sizes so they look good on everyone!
This hat rack makes it so easy to store baseball caps.
If your dad needs a nice place to store his watches, this case helps keep them scratch and dust free!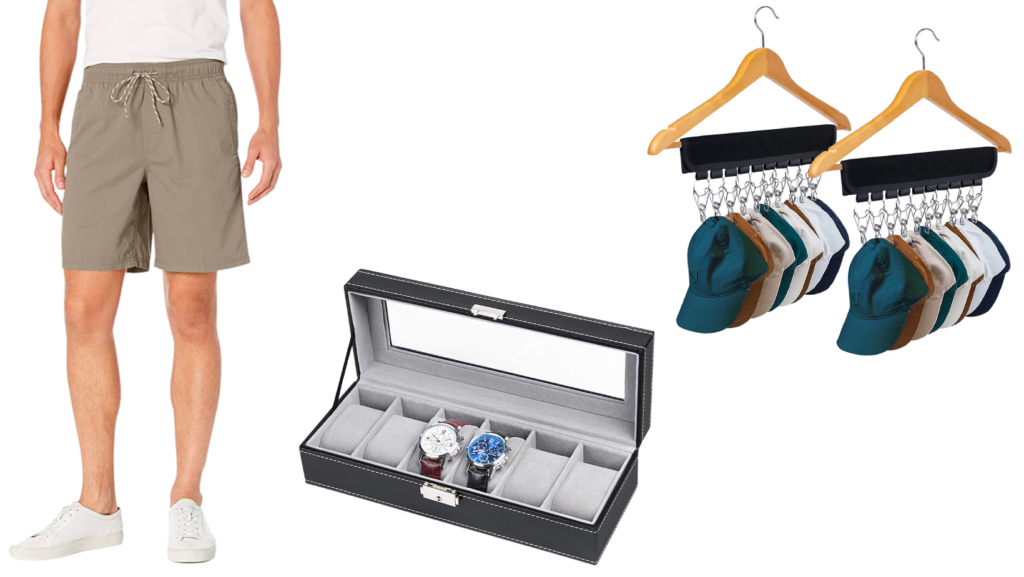 Camping Father's Day Ideas
For fathers who love spending time in nature and embarking on outdoor adventures, these gift ideas will be a perfect fit:
This camping chair fits two people!
If your dad is an avid camper, an emergency blanket is a necessity!
A YETI cooler is 100% worth the investment.
This portable, lightweight camping table has several cupholders and a lot of space to hold snacks.
A tiny air pump is easy to travel with if your dad needs to blow up air mattresses or pool floaties!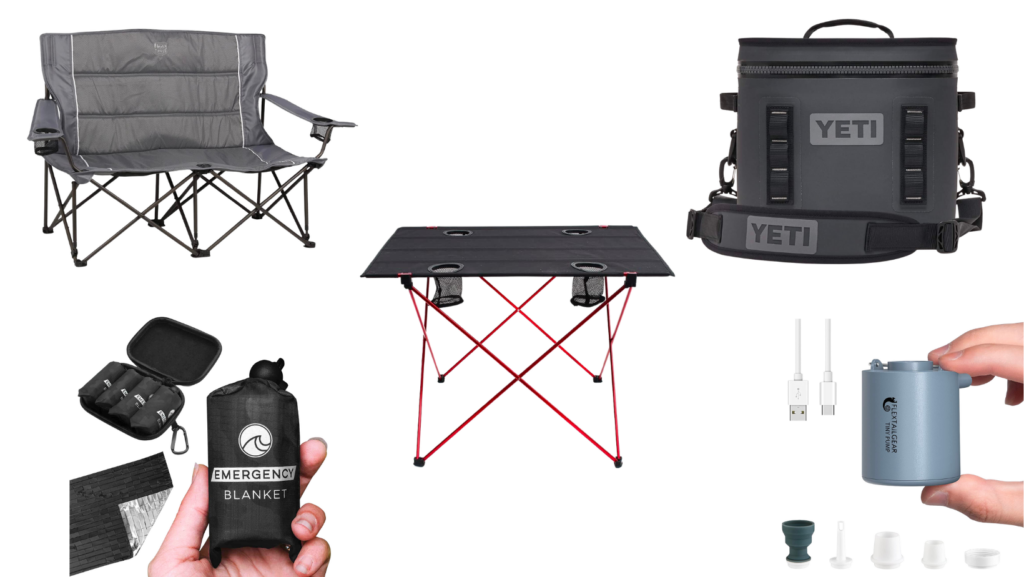 Gifts for Dads Who Like to Travel
For dads who have a case of wanderlust and love to explore new destinations, these travel-themed gifts will be a hit:
If he travels for business a lot, this hanging garment bag is PERFECT to store his nicer clothes!
This toiletry travel case has lots of pockets and is super nice for storing his toothbrushes, razors, and more.
An AirFly makes it possible to listen to the movie on the back of your airplane seat with your AirPods! So handy!
If the dad in your life loves to research destinations, this travel book has details about all 50 states.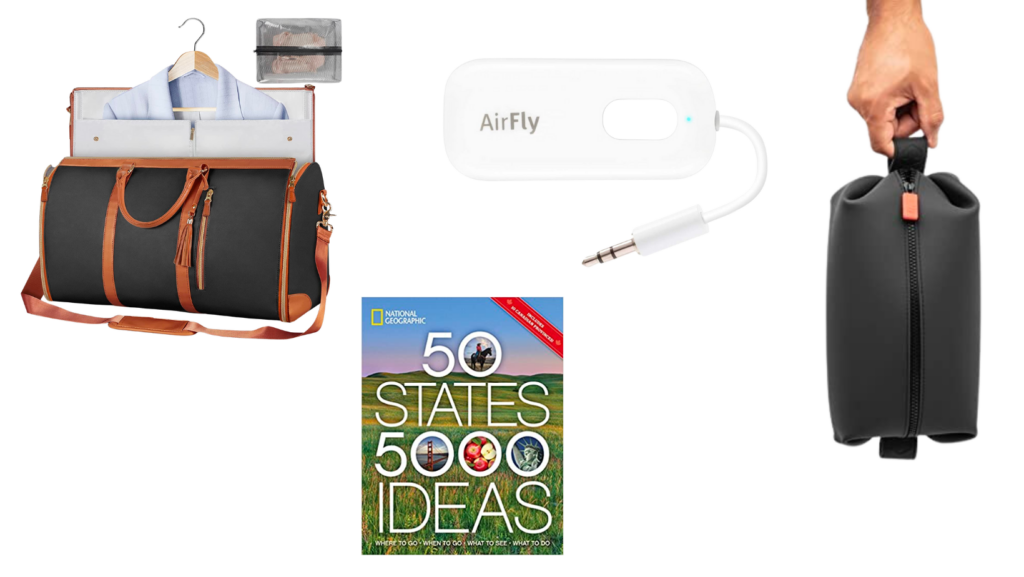 Tech Gifts for Dad
If your dad is a tech enthusiast or enjoys exploring the latest gadgets, consider these cutting-edge gift ideas:
This three-in-one charger is perfect if your dad has Apple gadgets.
Who wouldn't want a drone??
This magnetic power bank sticks to the back of your phone and has a stand — it's also great for camping or travel!
If your dad is prone to losing things, you can't go wrong with a pack of AirTags.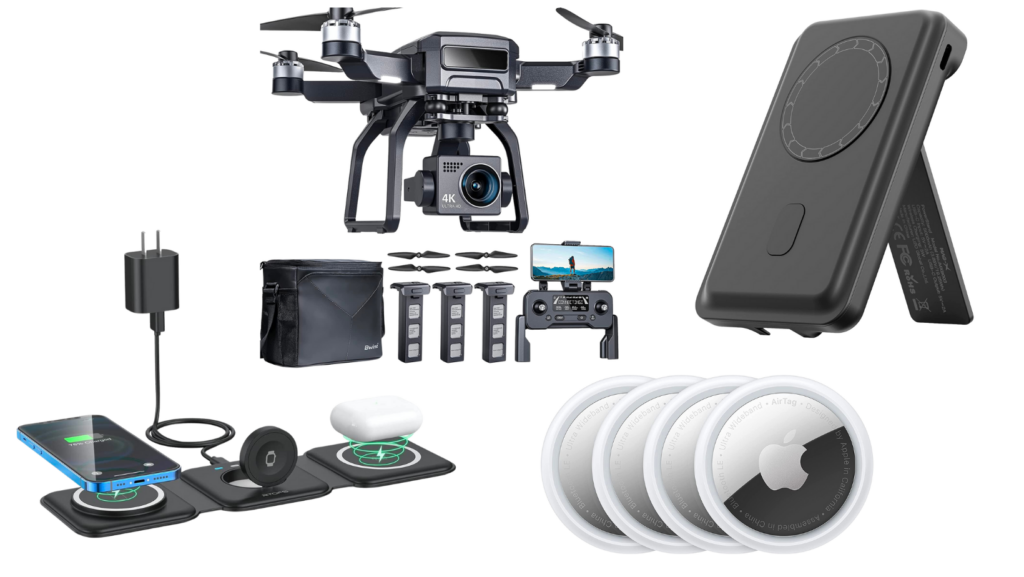 Misc Gift Ideas for Father's Day
A DeWALT Drill set is a household must-have.
If you feel like your dad already has everything he needs, get him a new cologne!
If the dad in your life loves golf, this desktop golf set is super cute. The golf clubs double as pens!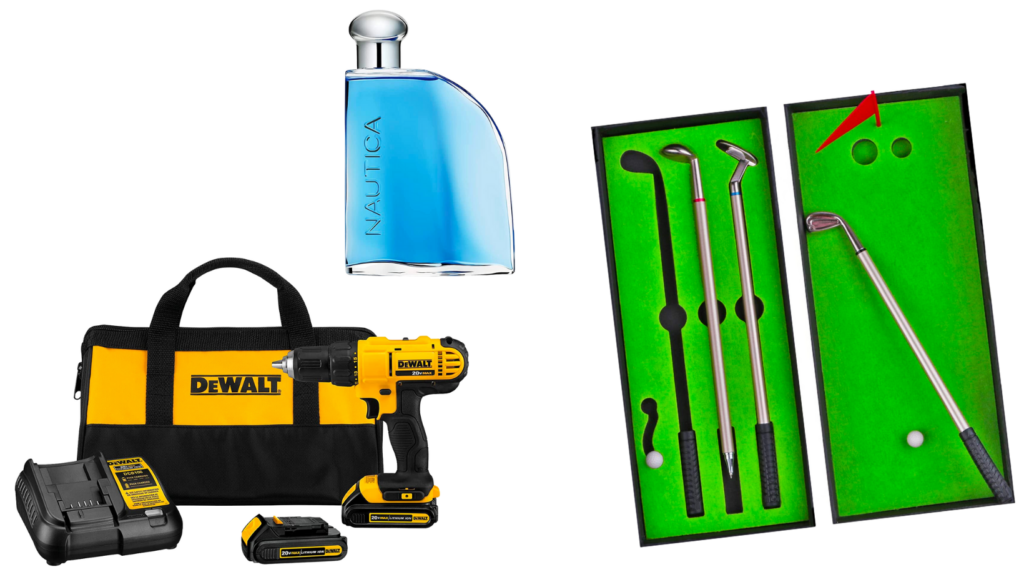 Keep Shopping: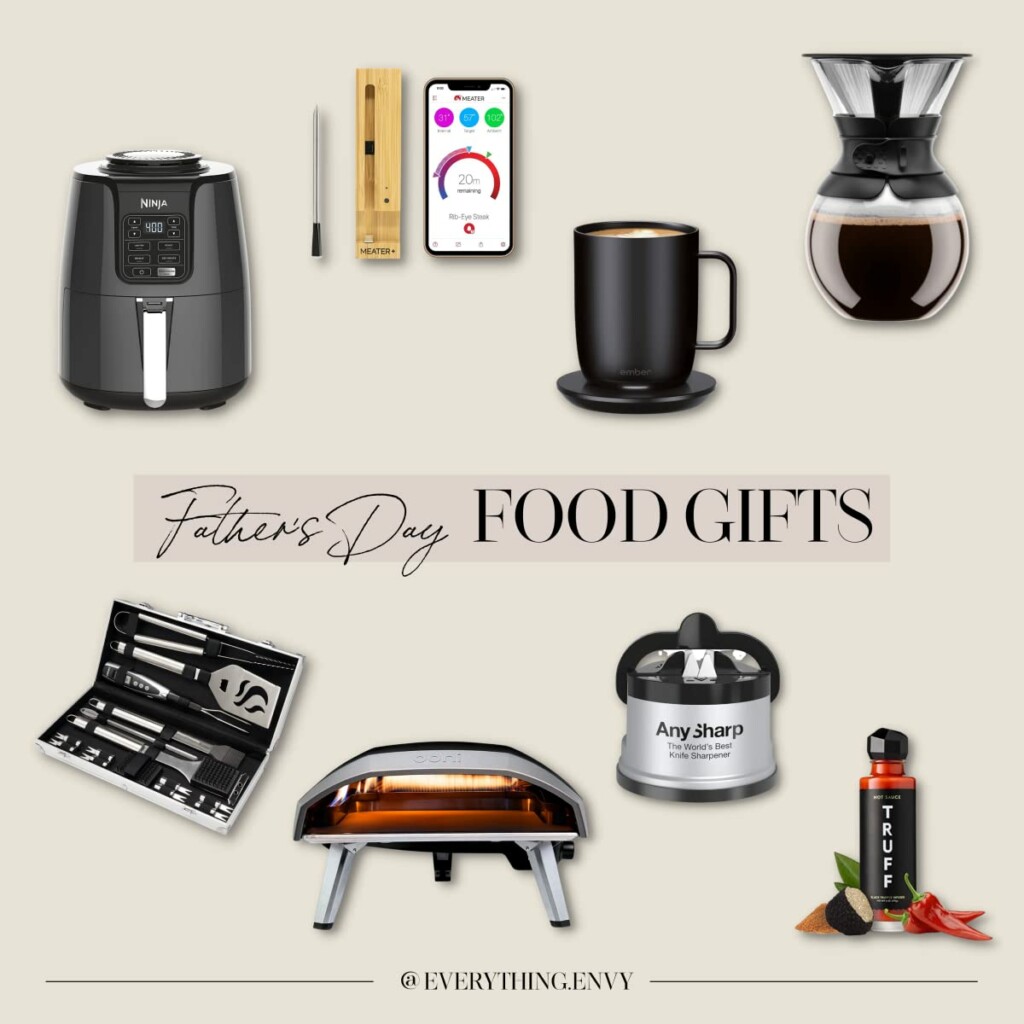 Whether he's a master chef, an outdoor enthusiast, a tech-savvy individual, or an avid traveler, the perfect gift awaits. Show your dad how much you appreciate him by choosing a thoughtful present that reflects his interests. Remember, the best gift you can give is your love and appreciation, so spend quality time with your dad and create memories that will last a lifetime.
Happy Father's Day!
xoxo
Margaret & Stetson
Excited for summer? Check out our favorite summer vacation clothes!