Here's an all-inclusive summer essentials list for ya! Amazon has so many cool summer gadgets we had to share our favs in one place. Summer is here, and it's time to make the most of the sunshine and warm weather!!! Whether you're hosting a party for the Fourth of July, grilling for Father's Day, lounging at the beach, or embarking on a camping trip, having the right gear totally elevates your summer experience.
In this blog, we've curated a list of must-have summer essentials that will make your summer unforgettable. From outdoor party ideas to grill equipment, gadgets to keep cool, beach essentials, and camping gear, we've got you covered! All summer long, you can come back to this summer essentials list and you're sure to find something you love.
If you're ready to start shopping, here are the links to our Amazon storefront, where everything is already perfectly organized for you!
Prepare for Your Summer Trips
Download this comprehensive packing & travel checklist here to prepare for any summer vacations you have!!
Outdoor Party Ideas For Summer
These ice cream spoons and bowls are perfect for an ice cream sundae party! Add a tropical flair with a 12-pack of coconut cups, perfect for the punch at your outdoor party!
Keep your food safe with a mesh food tent — trust us, this is a lifesaver when there are bugs! An inflatable food bar keeps food cold and can even float if you wanna eat in the pool!
We love using a chilled condiment bar when we're hosting outdoor parties. It helps keep veggies, fruit, or burger toppings fresh!
Summer Essentials For Home
Reusable ice cubes are so cute for adding a pop of color to your drinks and keeping them cool without watering them down.
These insulated glasses are cute and help you keep your drinks chilled! They come in so many patterns and colors so you'll definitely find something that matches your summer vibe.
If you're packing snacks for a road trip or a day at the beach, nothing beats these BeneLabel stackable snack jars! They keep your food airtight fresh and they're 100% leakproof,
This 40 oz insulated cup is a Stanley dupe, perfect for keeping your drinks cool during long hot days!!
One of our all-time favorite summer finds ever is this outdoor side table — it doubles as a cooler! SO cool!
For a light summer snack, this charcuterie board is perfect!
Gadgets to Keep Cool In Summer
When the temperature rises, staying cool becomes a top priority. Beat the heat with these innovative fans!
This mini stand-up fan is perfect for hotel rooms, especially since it packs up nicely for traveling and has four different settings!
If you want something smaller, this handheld mini fan is rechargeable and even though it's tiny, it's powerful.
The best way to stay cool during the summer is by hanging out in the pool!! Make sure you have a waterproof phone case perfect if you spend your summer days on a boat or by the water. Don't forget to float in style — this pineapple pool floaty is HUGE.
This watermelon pool floaty would be adorable in an Instagram pic!!
Overnight Camping Essentials
For nature enthusiasts, camping is the ultimate summer adventure. Amazon has a ton of useful camping essentials!
There are two bags that we 100% recommend for any camping trip this summer. This faux-leather, insulated cooler backpack is SO cute! And if you're camping or going to a festival, you need this subtle wine cooler!
This set of 6 mini kitchen gadgets is so easy to bring camping!
Keep your phone safe from sand and water with a waterproof pouch, allowing you to capture those precious summer memories. And here's another look at the subtle wine cooler, it's so cute and can hold a ton of stuff.
Invest in a nice fold-up table with cupholders and plenty of space for snacks! When it gets dark, you'll appreciate these aesthetic LED camping lanterns.
Beach Summer Essentials
This beach blanket is waterproof and sand doesn't stick to it!! Not to mention it's so colorful and fun!
We love how this mesh beach tote easily holds our beach essentials without trapping sand! Paired with this Lily Pulitzer waterproof clutch to hold smaller items, you're ready to go!
No trip to the beach is complete without an adorable starfish sand cupholder.
BTW, we shared our fav beach products in Spring Break Travel Essentials, so definitely check that out if you're hitting up the beach for a summer vacay!
Pump up the tunes and keep the party going with this wireless Bluetooth speaker, perfect for outdoor use. Don't worry, it's waterproof!
Best Grilling Equipment
No better time for a cookout or barbeque than summer!!
To keep your food fresh during your barbeque, these stretchy silicone food lids are perfect.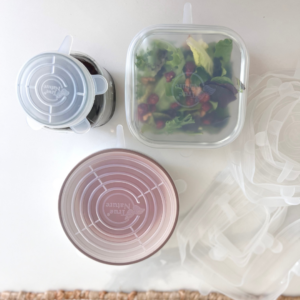 Stock up on essential grilling tools like tongs, spatulas, grill brushes, and skewers for easy grilling. BTW — these also make great Father's Day gifts!!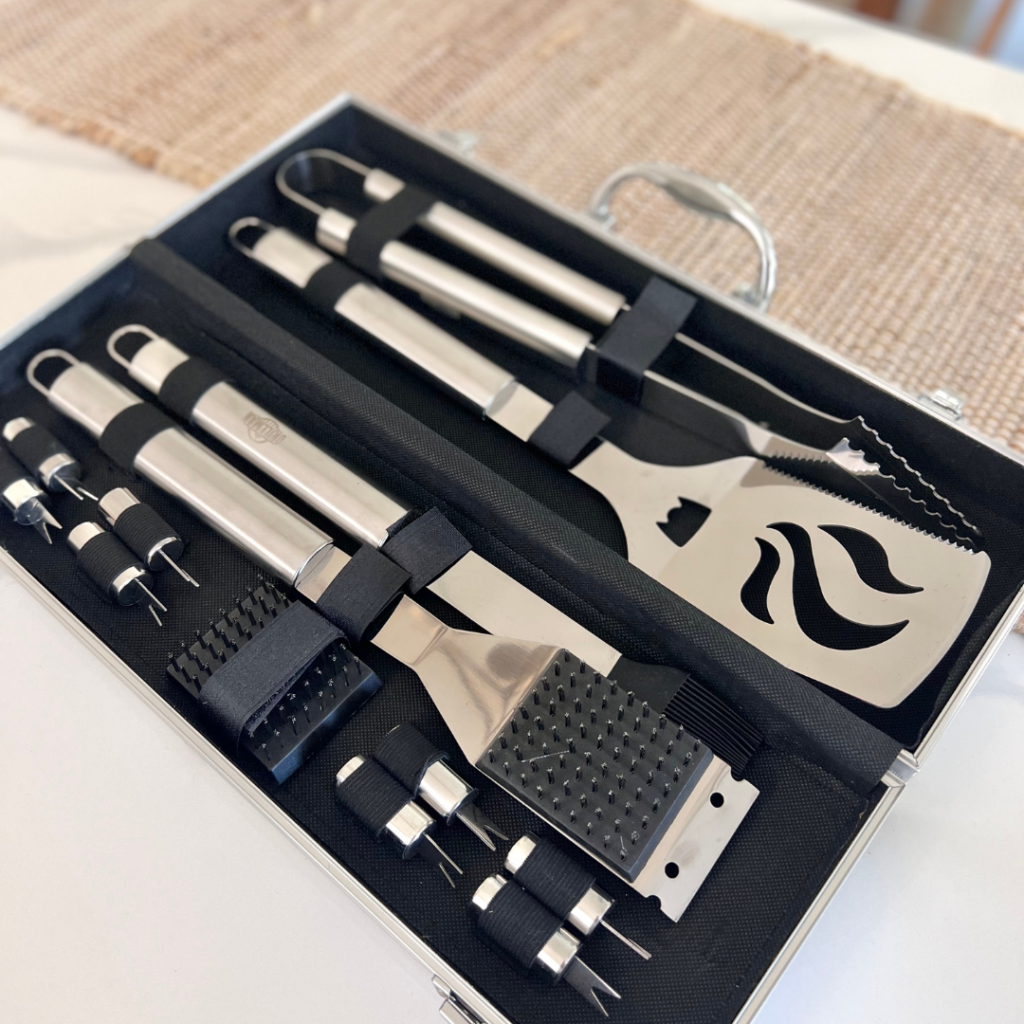 Nothing is worse than when you're trying to enjoy a cookout with your family and the mosquitos won't leave you alone! Use this bug-zapper to ward off any unwelcome pests.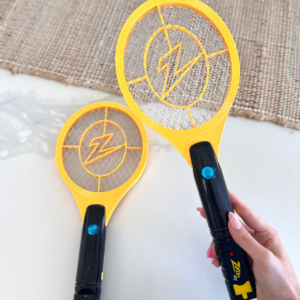 If you need a chair to relax in while your guys barbeque, this aesthetic folding chair has cute side pockets and it's so comfy!
Summer is the perfect time to soak up the sun, host outdoor parties, bask on sandy beaches, and explore nature through camping adventures. By equipping yourself with these essential items, you'll be ready to make the most of the season!! Gather your friends and family, fire up the grill, and create memories that will last a lifetime with these summer essentials. Let the summer fun begin!
Shop this summer essentials list here:
xoxo,
Margaret & Stetson