We just traveled for more than two weeks straight! Here's a recap of our trip and what we packed for Georgia, Tampa, and NYC. You know we just had to pack all our favorite summer vacation clothes! If you've ever packed for a long vacation, you know it's not easy to choose so many outfits but Amazon made it fun!!
You can easily shop Stetson's outfits and Margaret's outfits on our Amazon storefront! Not all of the items in these photos are from Amazon (some are from Zara!) but most of them are. Happy shopping!!
First Stop: Georgia!
First, we went to Georgia for the Organizers Collective Event where we were speakers! This was an event for pro organizers and we got to speak about how we transitioned our business from organizers to full-time content creators. They spoiled us with delicious dinners, we learned from some amazing speakers, and it was wonderful to see so many of our dear friends that we've known for years in the organizing community!
These jeans are so cute and the heels Stetson paired with them were a perfect way to elevate the fit — shop the whole look right here!
Margaet's black tank top is easily a summer travel staple and her white jeans are perfect for the transition from spring into the warmer months.
And of course, any summer vacation you need to pack some cute sandals!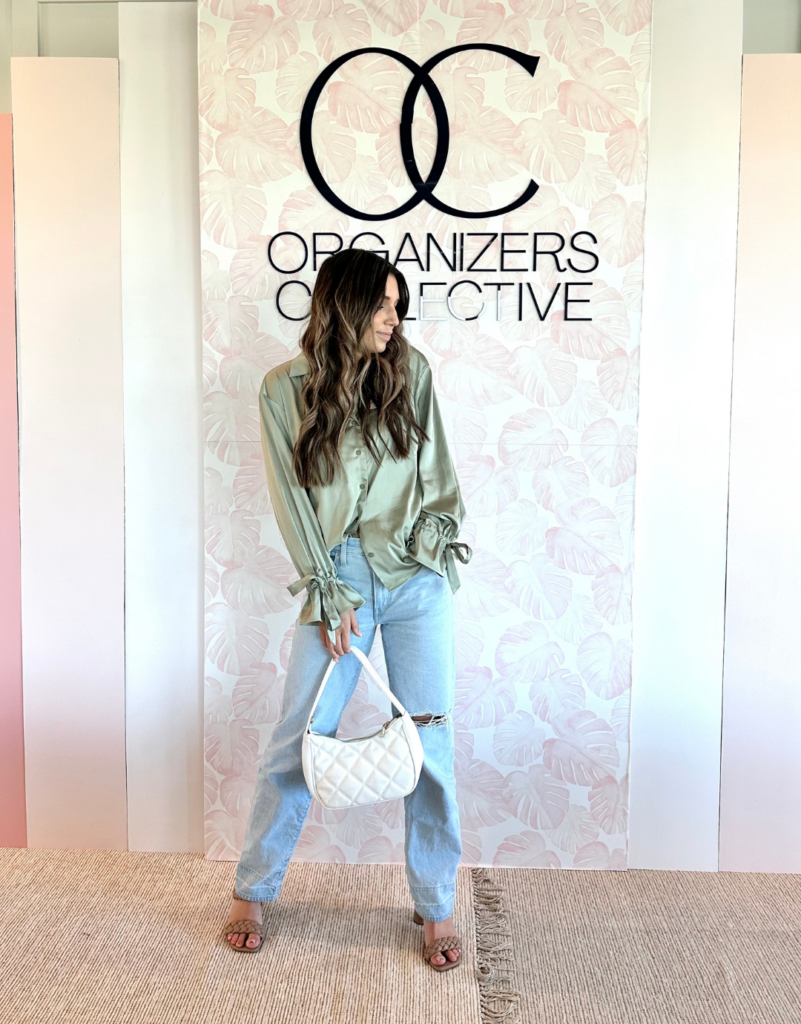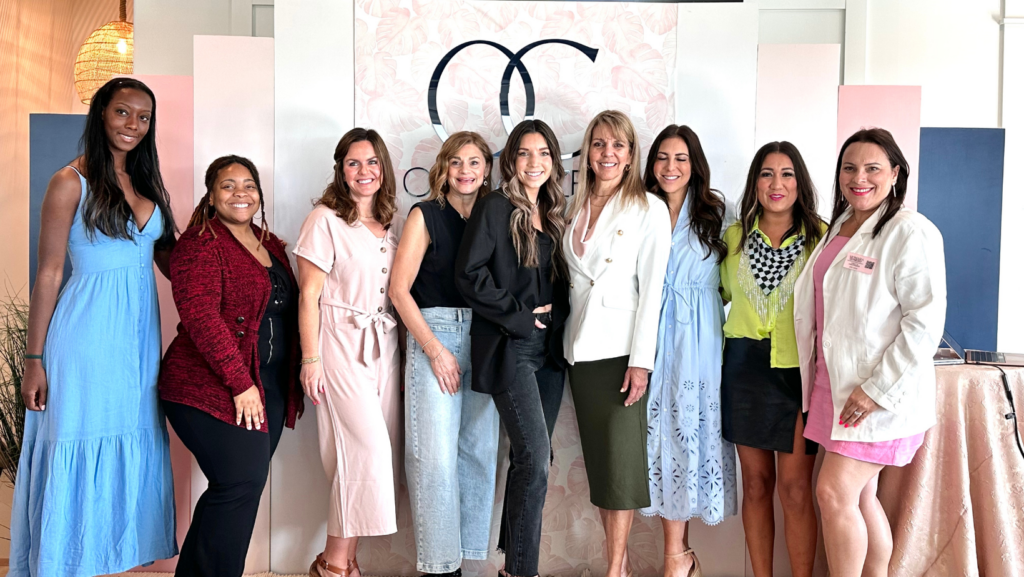 Maraget's sleeveless silk blouse was comfortable for a warm day. Travel tip: easily elevate any outfit with a blazer!
Margaret's pointed toe shoes are so versatile, she wore them throughout our whole trip! Shop her whole look on our Amazon storefront.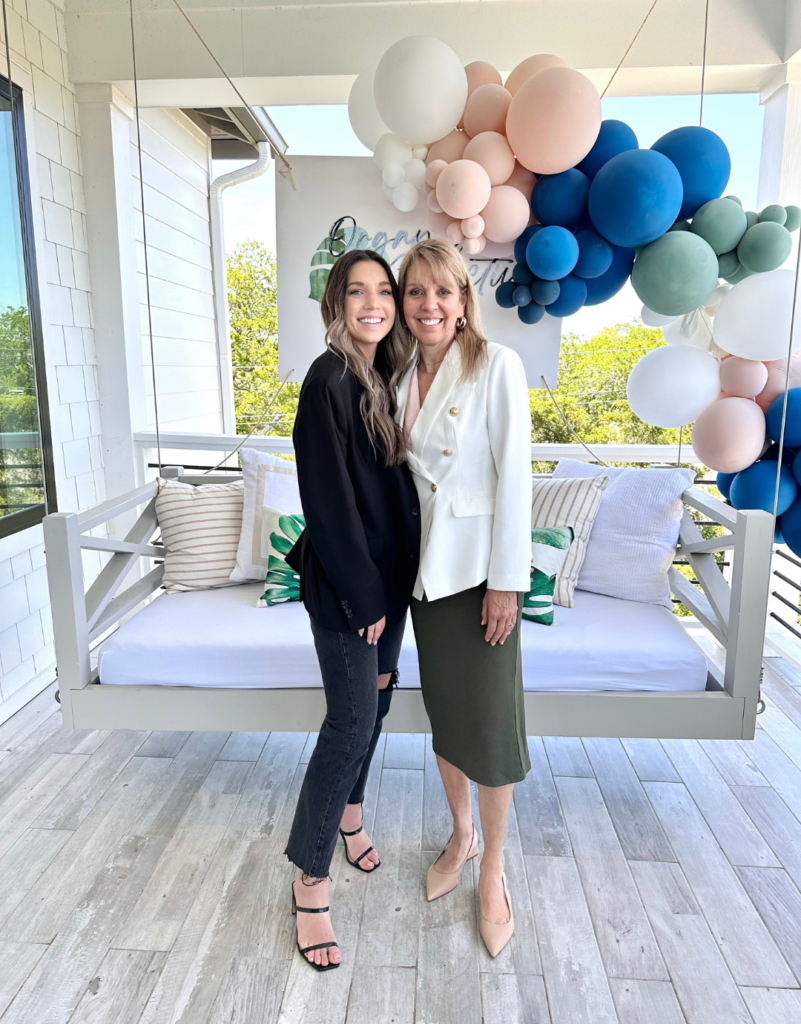 Tampa Time!
We had to leave the event early on Thursday night to take a late-night flight to Tampa, FL for an exciting secret business meeting. Kinda funny — there are no one-way flights from Jacksonville airport to Tampa, so we had to fly back to the crowded airport in Atlanta to fly back to Tampa!
Stetson's colorful dress was perfect for a night on the town and that white handbag has an ENVY gold strap we love! It was a great purse to travel with, super durable and it went well with so many outfits. For a more casual look, you can't go wrong with a solid tank and black jeans! Shop the whole look right here.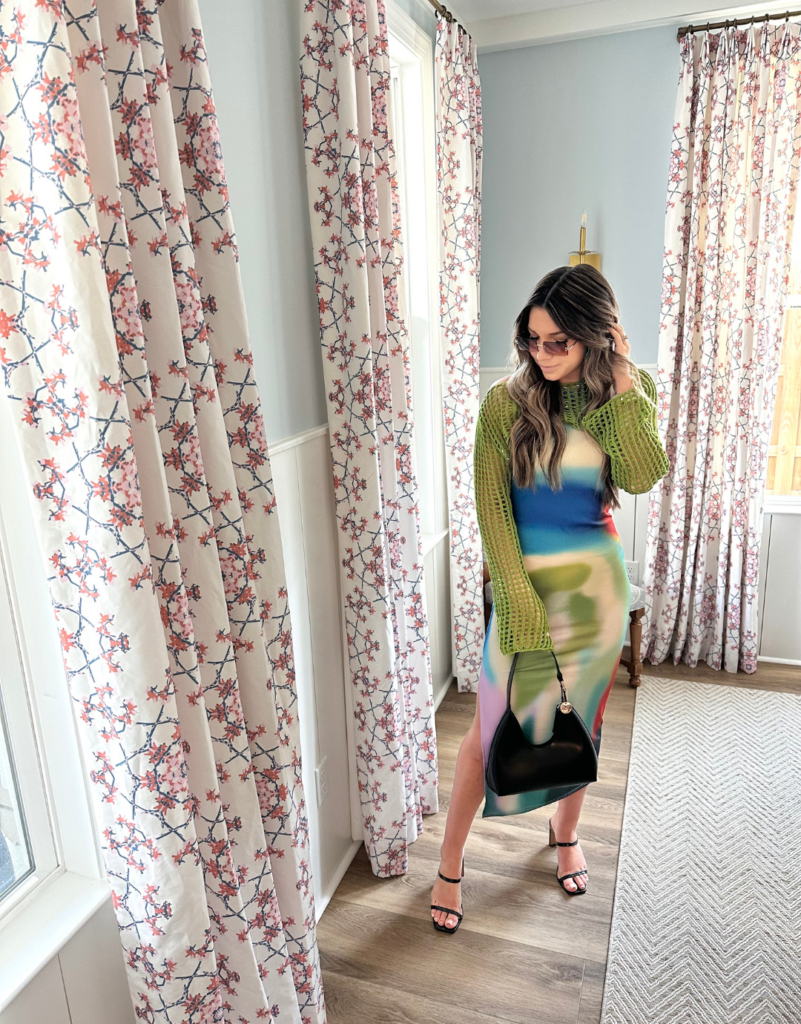 New York City
After our one-day business trip, we took an early morning flight to NYC for our event with Amazon Live Shoppable Videos!! This was an amazing experience that we'll remember forever. The event took place at the Amazon Live headquarters where we met over 60 fellow creators. We also got to meet and mingle with the Amazon team, live stream from their studios (tap here for the replay), and more!
Stetson's green purse is SO fun — there's nothing like a fun pop of color in the summer! Her whole outfit is linked here.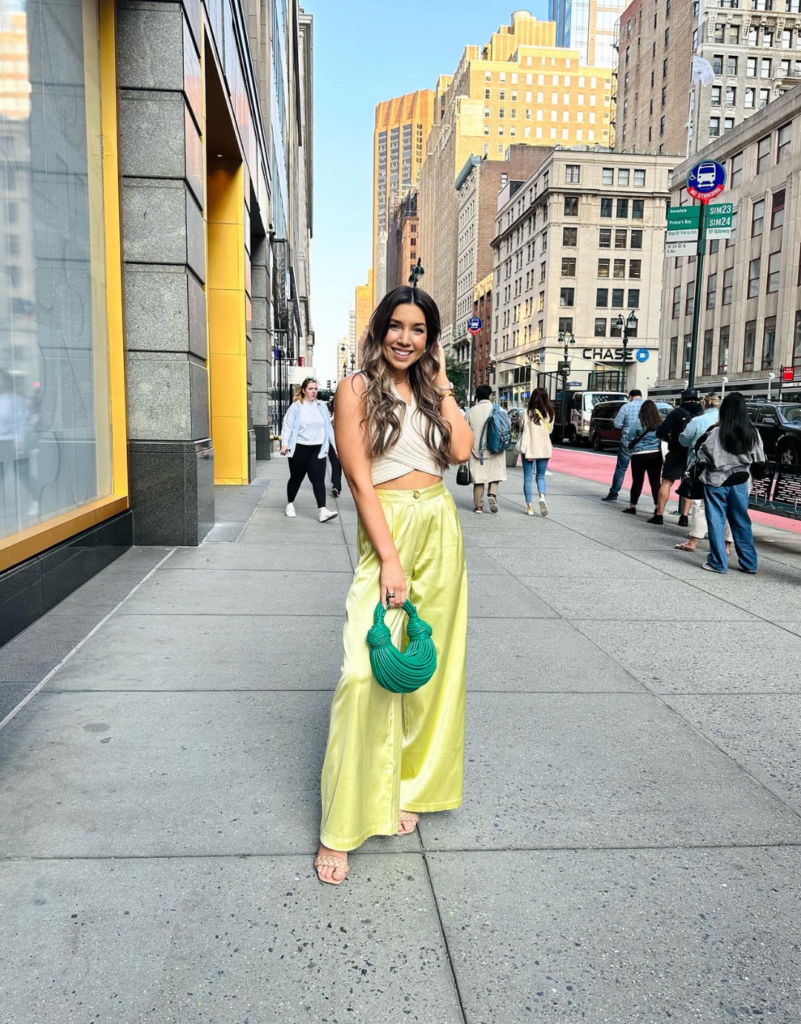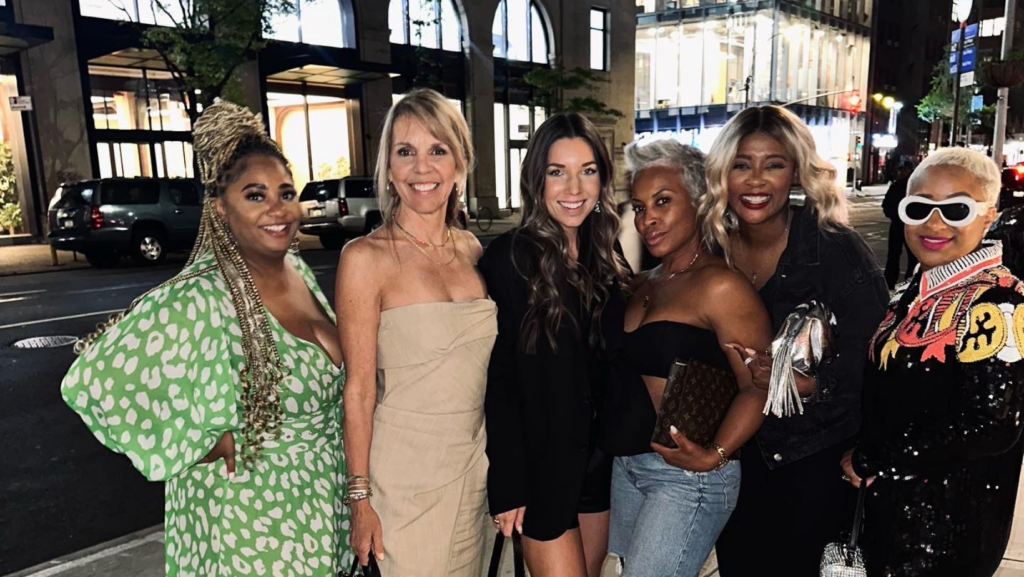 We got our hair and makeup professionally done before our live stream, which was so fun! Filming live from their professional studios with all their fancy tech was such a pinch-me moment.
At the end of the event, they came out with huge goodie bags for everyone to take home whatever we wanted. We arrived with 4 suitcases and left with 5! We added on another XL suitcase full of free products from the event — they were so generous!!
Excited for your summer vacation? Check out travel must-haves!
xo,
Margaret & Stetson