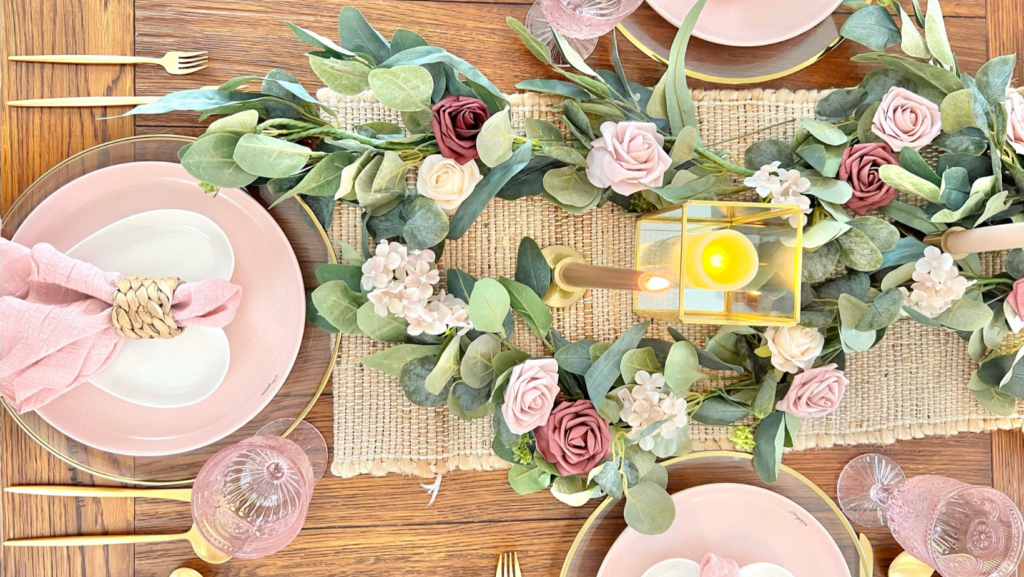 Looking for some Galentine's day decorations? Find the best boho Valentine's Day decor ideas for your tablescape right here!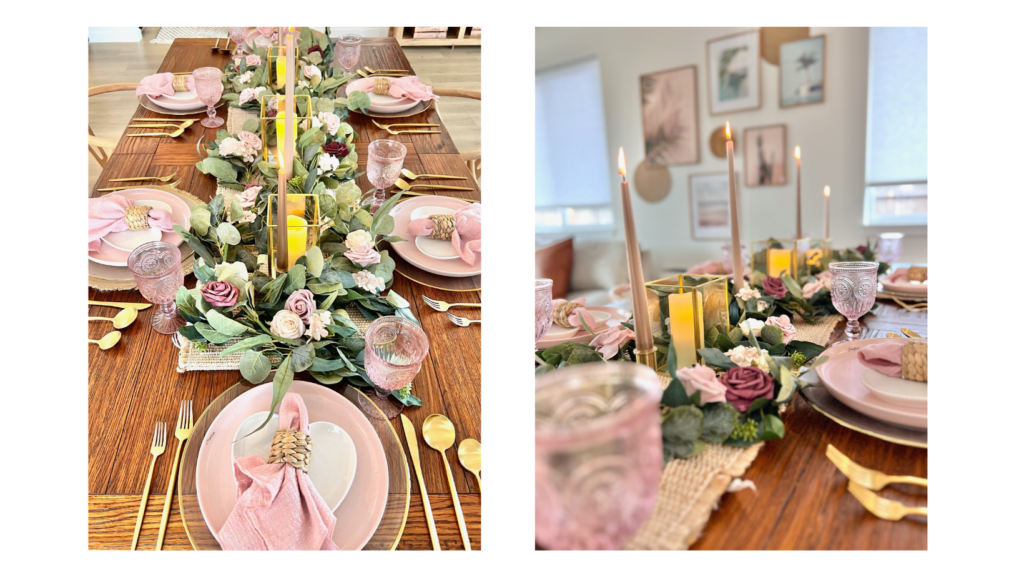 What day is Galentine's Day?
Galentine's Day is on February 13th and it's a super fun time to celebrate all your gal pals!! It's gained popularity in the last few years, with people throwing PJ parties, brunches, picnic dinners, or just a cute movie night. It's simply a fun reason to get together with your best girl friends!! And why not go all out with the Galentine's Day decorations?? Even better — create an Insta-worthy tablescape that your friends will absolutely love.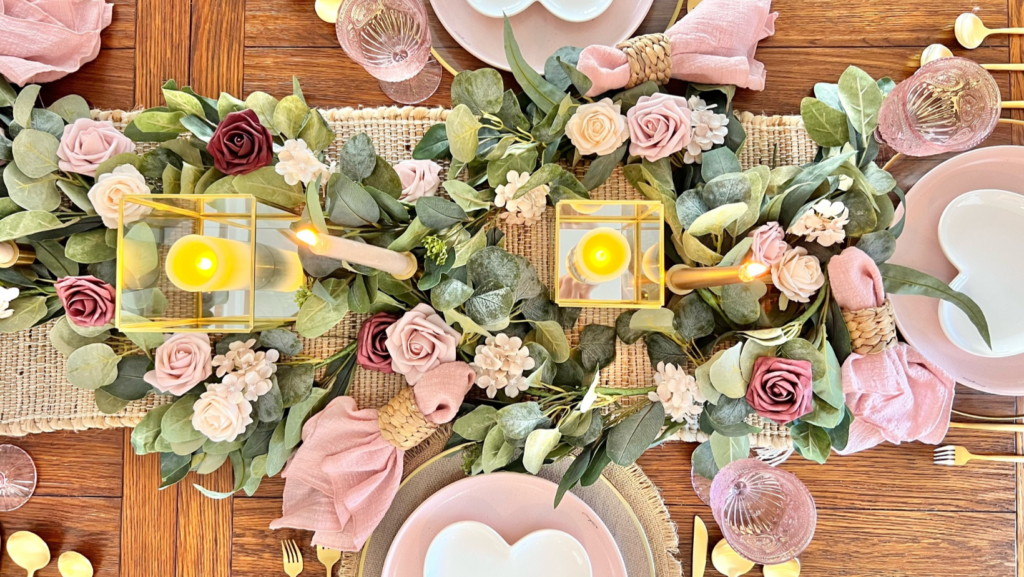 Galentine's Day Tablescape Ideas!
These plates!
Stack a few cute plates together to add some texture and dimension to your tablescape!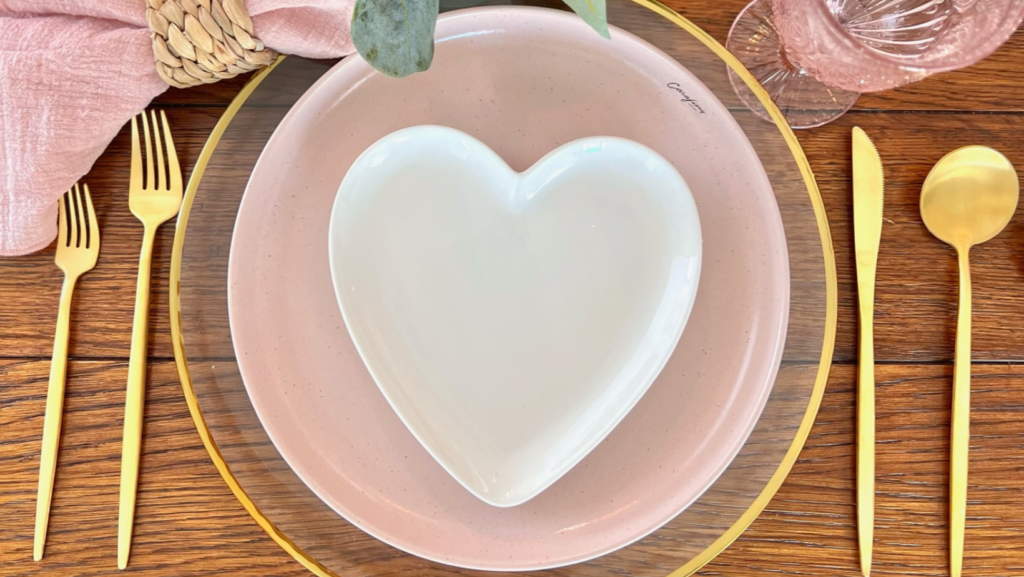 Fancy silverware
We can't get enough of this matte gold silverware set.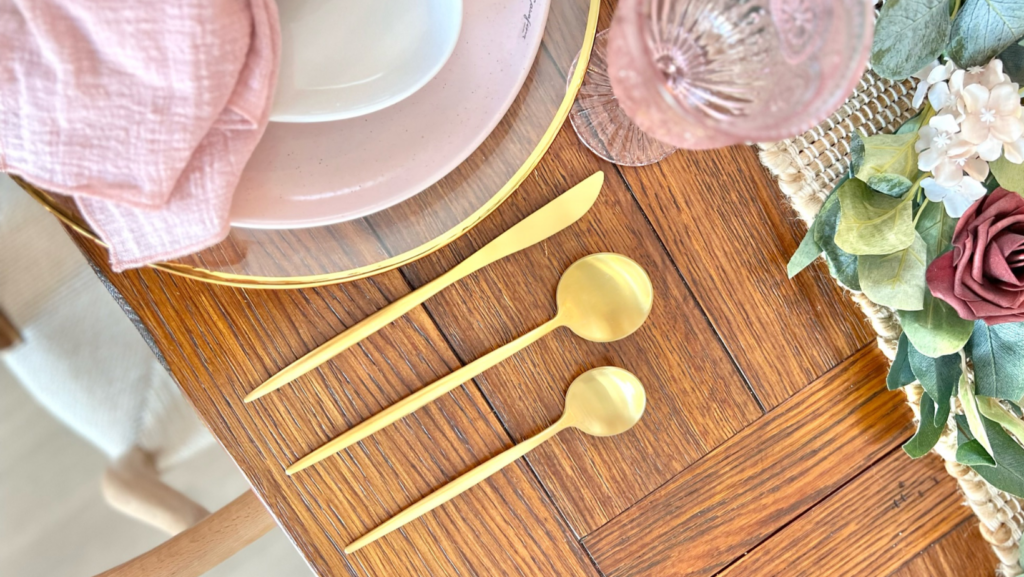 Don't forget the candles!
Using candles throughout your tablescape is an easy way to add depth and dimension to your Galentine's Day decorations. If you ever feel like your decor looks boring, try adding items with varying heights!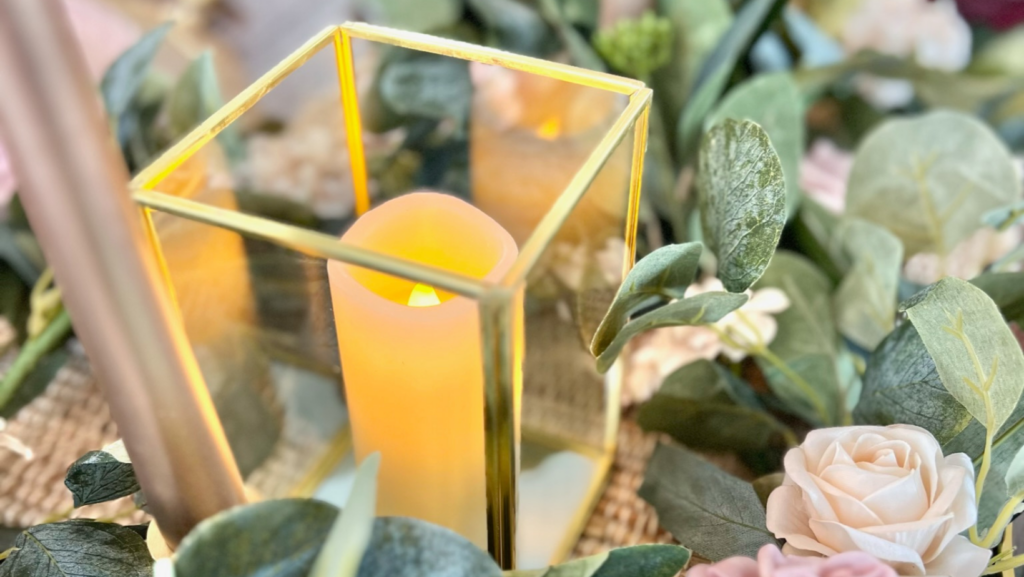 Pink Wine Goblet
These adorable glasses are dishwasher-safe and come in several colors — but we love this shade of pink for our Galentine's Day decorations! They add just a touch of elegance to the tablescape.
Add lots of greenery!
We used a couple of strands of eucalyptus garland as a base for the greenery in this centerpiece.
These roses were perfect to sprinkle throughout the tablescape, making it super easy yet beautiful!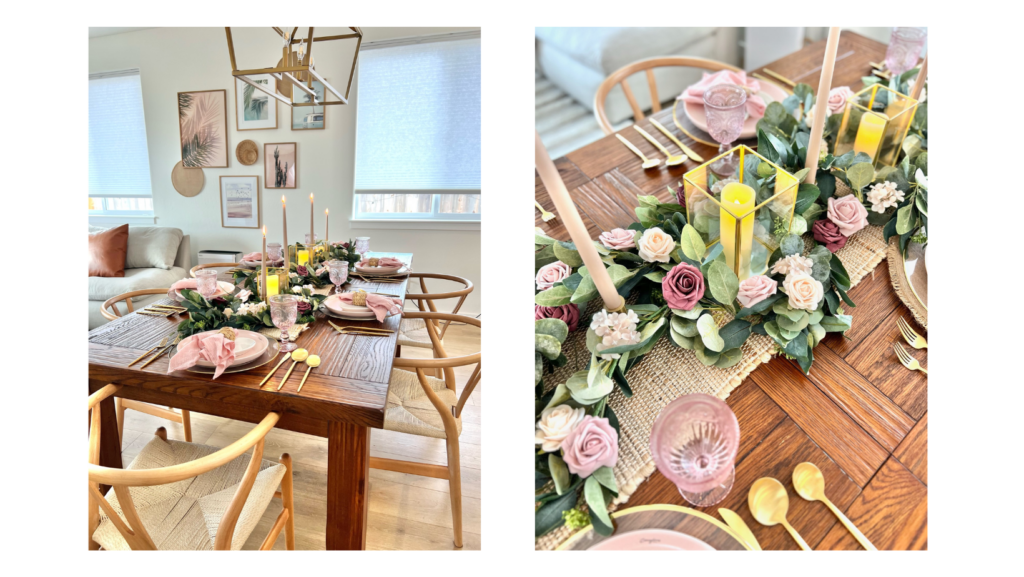 Cloth Napkins
We have these linen napkins in so many colors, and this light pink shade is basically the universal color for Galentine's Day!! Aren't they cute??
And obviously, we had to have these woven boho napkin holders.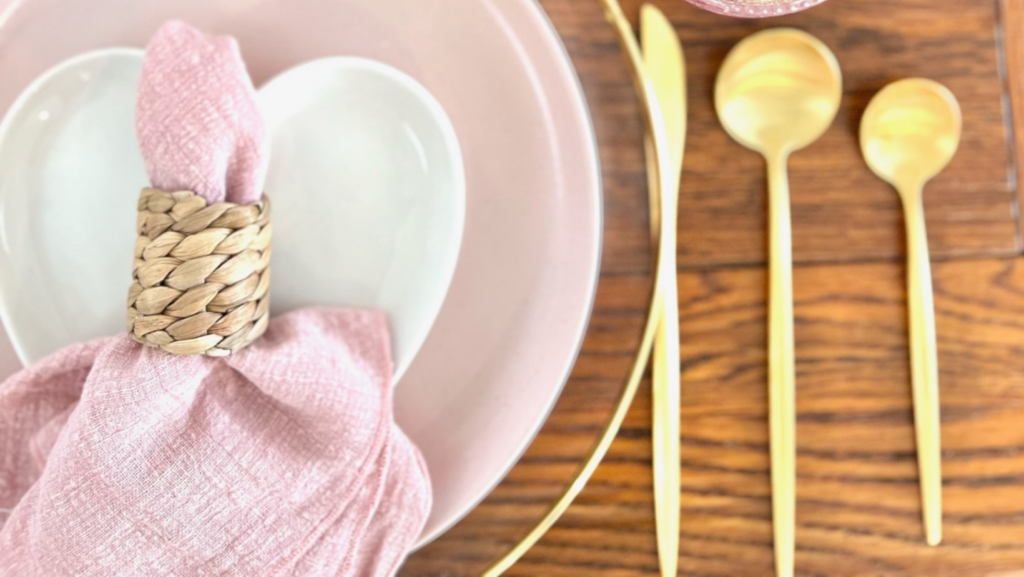 How to Plan a Galentine's Day Party
Stetson started by making this Pinterest board full of inspiration. (Shameless plug: follow us on Pinterest!) While Stetson isn't planning a Galentine's Day party, she still wanted the cute Valentine's Day decor!! And of course Amazon came in handy.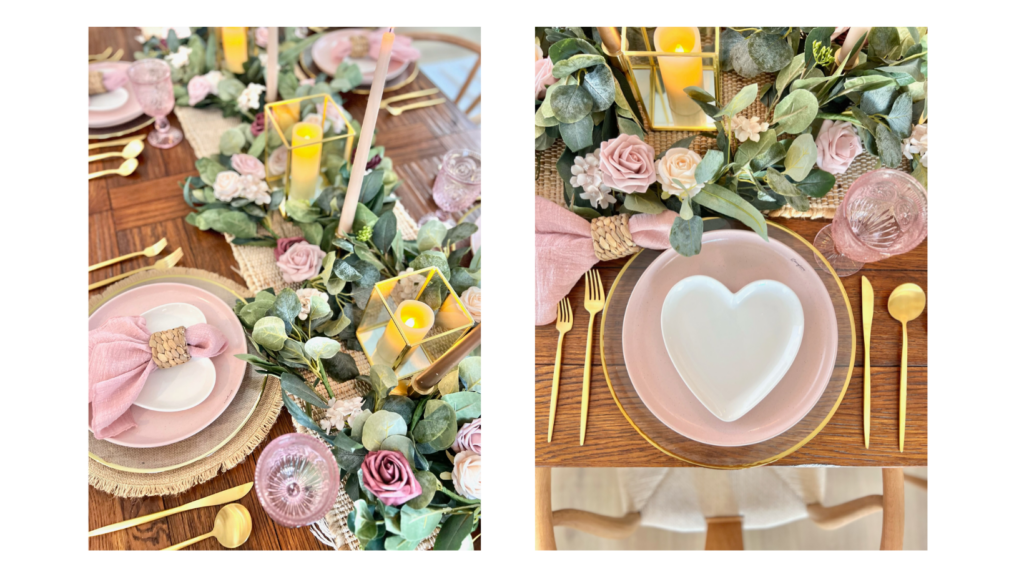 If you're hosting a Galentine's Day brunch or cozy PJ party, use Stetson's tablescape as inspiration!! And if you need help hosting, check out 15 Amazing Products for Hosting! With those hosting tips & this Galentine's day decorations inspo, you're all set!!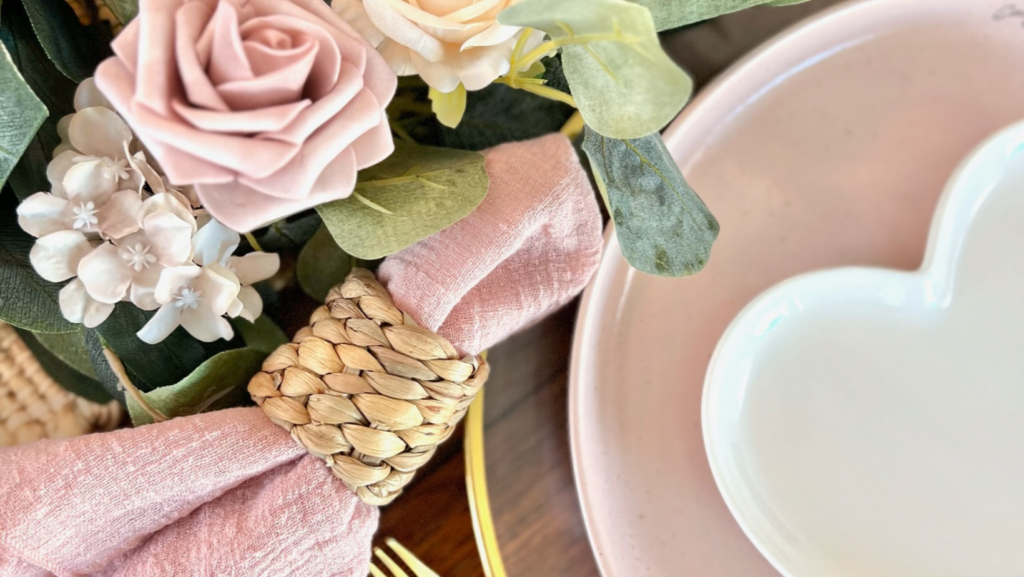 xoxo,
Margaret & Stetson