We love using vision boards to set our goals & intentions at the beginning of each year! Here's a free vision board template for you.
We first learned about vision boards in 2019 when we were working with a personal development coach. At the time, we were living paycheck to paycheck, grinding every single day and feeling lost. Our coach suggested that we make a vision board as a way to clarify our goals and bring focus to our lives. We spent a few weeks cutting out images from magazines and creating a collage of what we wanted to achieve.
Fast forward to today, and the results have been amazing!
We've built multiple successful 6-figure businesses and continue to use vision boards to manifest our goals. For example, in 2019 we both put our dream cars on our vision boards. It took a few years, but we finally manifested that goal in 2022!
We've also had success with more ambitious goals – at the beginning of 2022, our Instagram account had just under 100,000 followers. We put on our Everything Envy vision board that we wanted to reach 500,000 followers by the end of the year, and to our surprise, we hit that goal in September!
We've found that making separate vision boards for our career and personal goals helps us stay organized and keep focused.
So if you're feeling stuck and uncertain about how to achieve your dreams, consider creating a vision board. It's a fun and powerful way to bring clarity and focus to your life, and it can help you turn your dreams into reality.
How to Make a Vision Board that Really Works
Our vision boards are key to our success. We look at them every day, right by our desks! These vision boards are built on Canva because we love when things are pretty! If it's aesthetic, we get excited to look at it! Throughout the years of making vision boards, we've tried several ways and this clean style is what we've really resonated with. We think you'll like it too — or come up with your own style!
Every time we look at the goals we've achieved it's so rewarding and so cool to see how much we've accomplished. Even if we haven't accomplished the goals yet we know that it's coming — as the board says, hold the vision, trust the process!!
We created a free vision board template to help you start your new year right! Tap here to download it and make your own.
How to Make a Vision Board on Canva
Here are the vision boards we made in 2022 on Canva. If you want to make your own, download a free template here!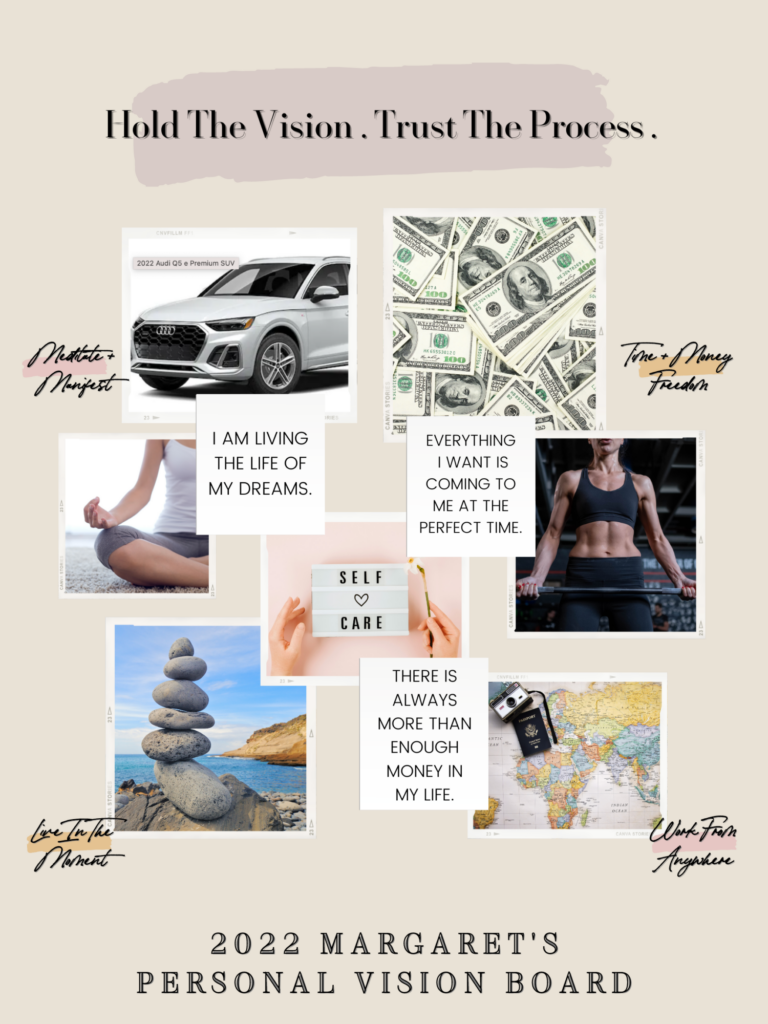 How to Set Goals for the New Year + Follow Through!
Starting off the new year with a clear vision and a positive mindset can set the tone for the rest of the year. Here are a few tips for getting organized and staying on track! Sometimes it's easy to set goals and then forget about them but these tips will help you follow through with what's on your vision board.
Make a plan
Once you have a clear vision of what you want to achieve, it's time to make a plan. Break your goals down into smaller, more manageable tasks, and create a timeline for completing them. This can help you stay on track and make progress toward your goals.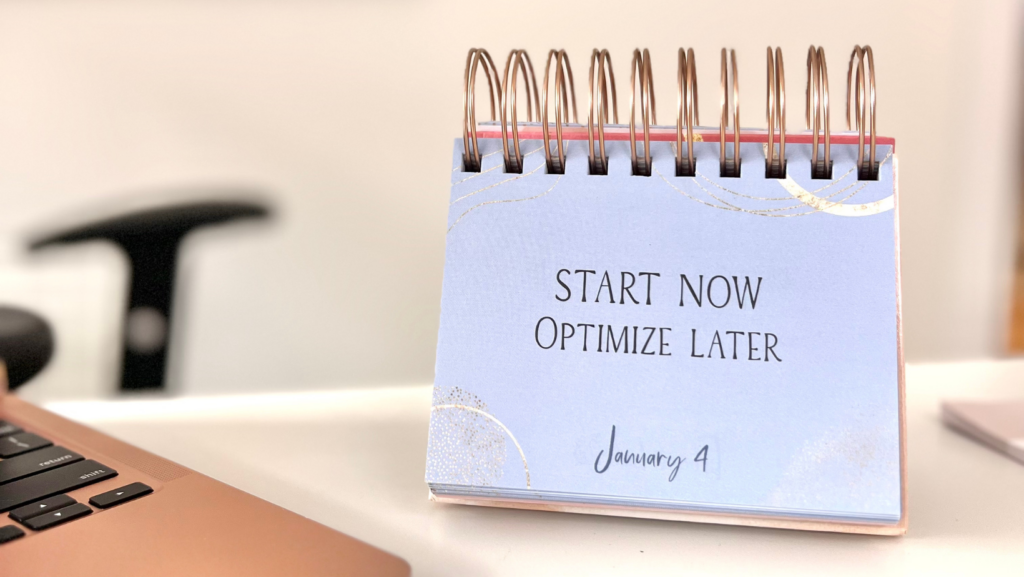 Use a planner
A planner can be a great tool for staying organized and on top of your tasks. There are many different planners available, from simple notebook planners to DIY trendy bullet journals! Find one that works for you and use it to schedule your tasks, appointments, and other commitments.
Here are some planners we recommend you try!
Of course, every new planner needs some nice pens. We love these:
Stay organized
It's easier to tackle your goals with a clear plan and for us, it's easier to follow through on the plan when our lives are organized and streamlined.
Planners definitely help us stay organized, but having a clean and tidy space is a game changer for our mental health. And we know that keeping a tidier home is a common new years resolution, so here are some resources for you to achieve that!
Try daily affirmations
Affirmations can be written on your vision board, planner, and journal, or as cute reminders around your house! Practicing affirmations helps you prioritize mindfulness in your daily routine.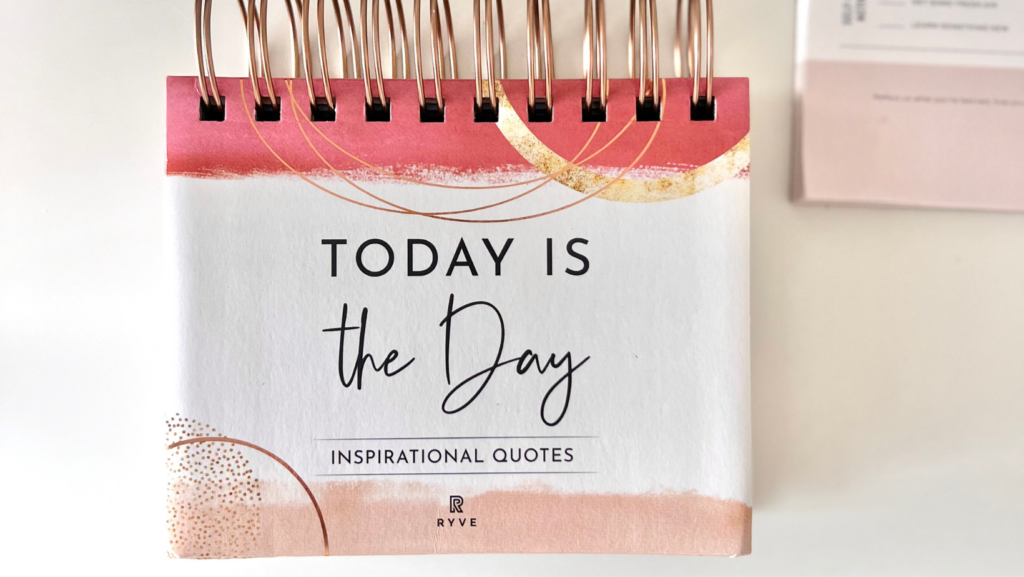 These are even more products we love for starting off the new year right listed on our Amazon storefront!
We encourage you to stay positive and focused on your goals, even when things don't go as planned!! Surround yourself with supportive people, and remind yourself of your vision and why you're working towards it. And remember… while it's important to be specific about your goals, it's also crucial to stay open to the universe's plans for you. Sometimes our goals change as we grow and learn, and that's okay!
xoxo,
Margaret & Stetson